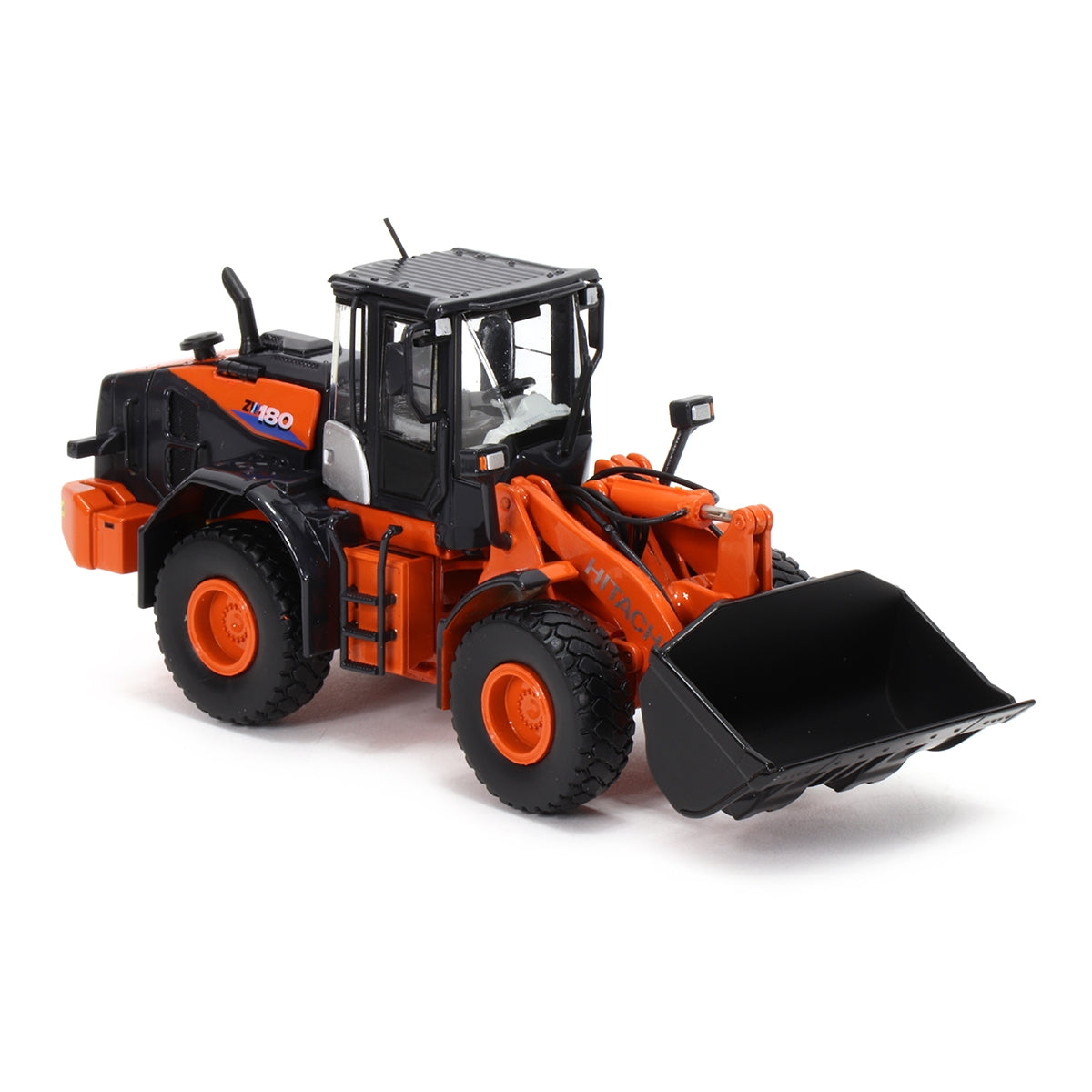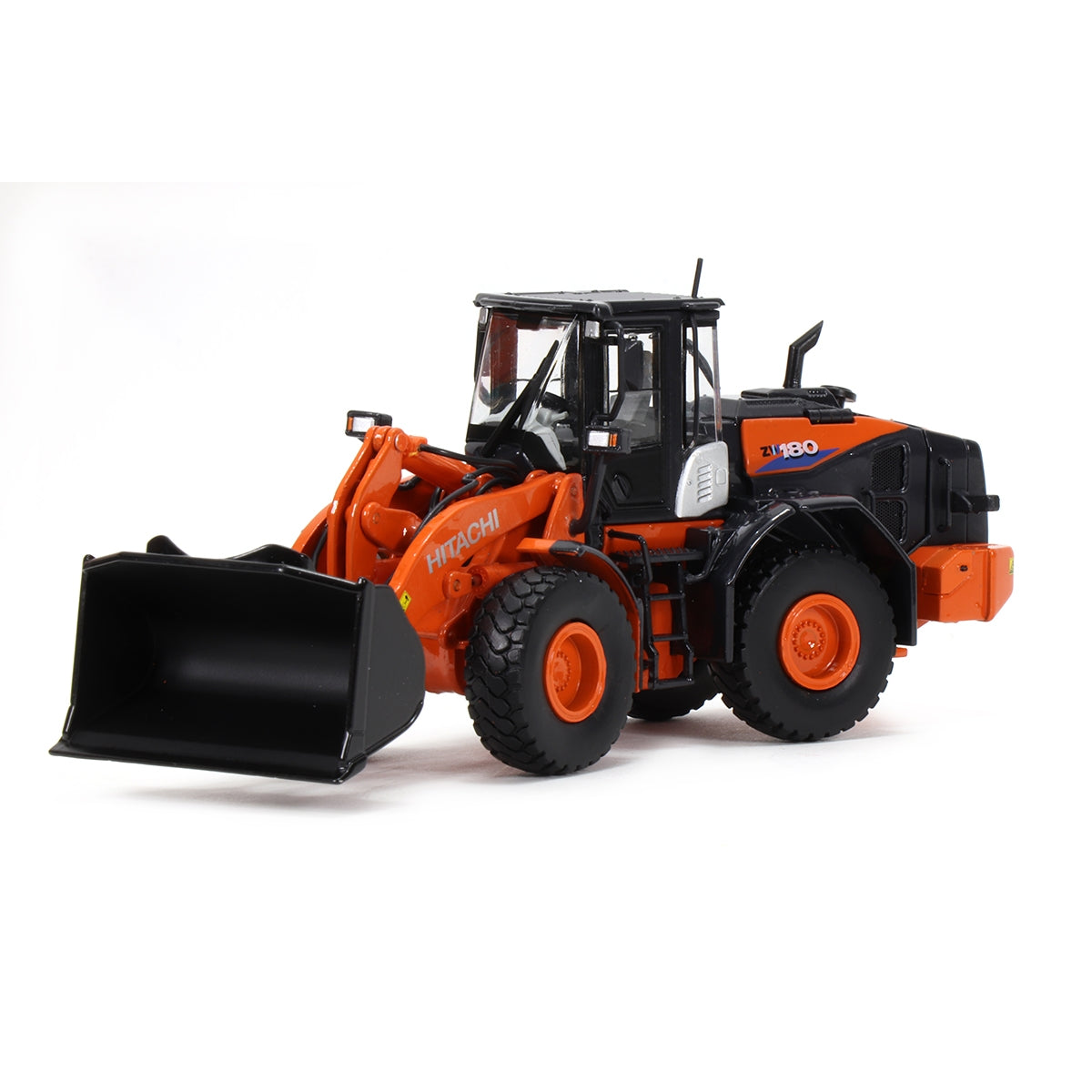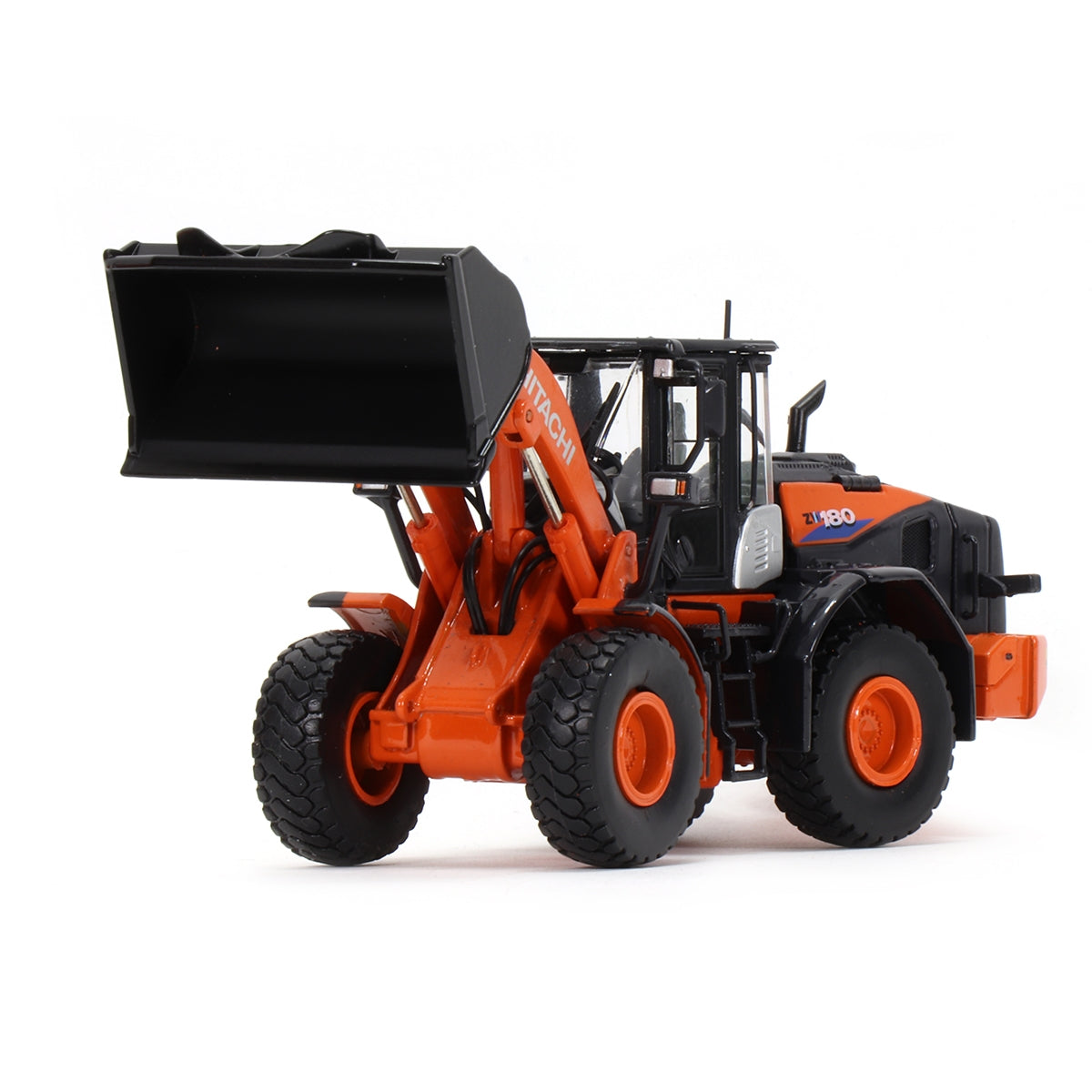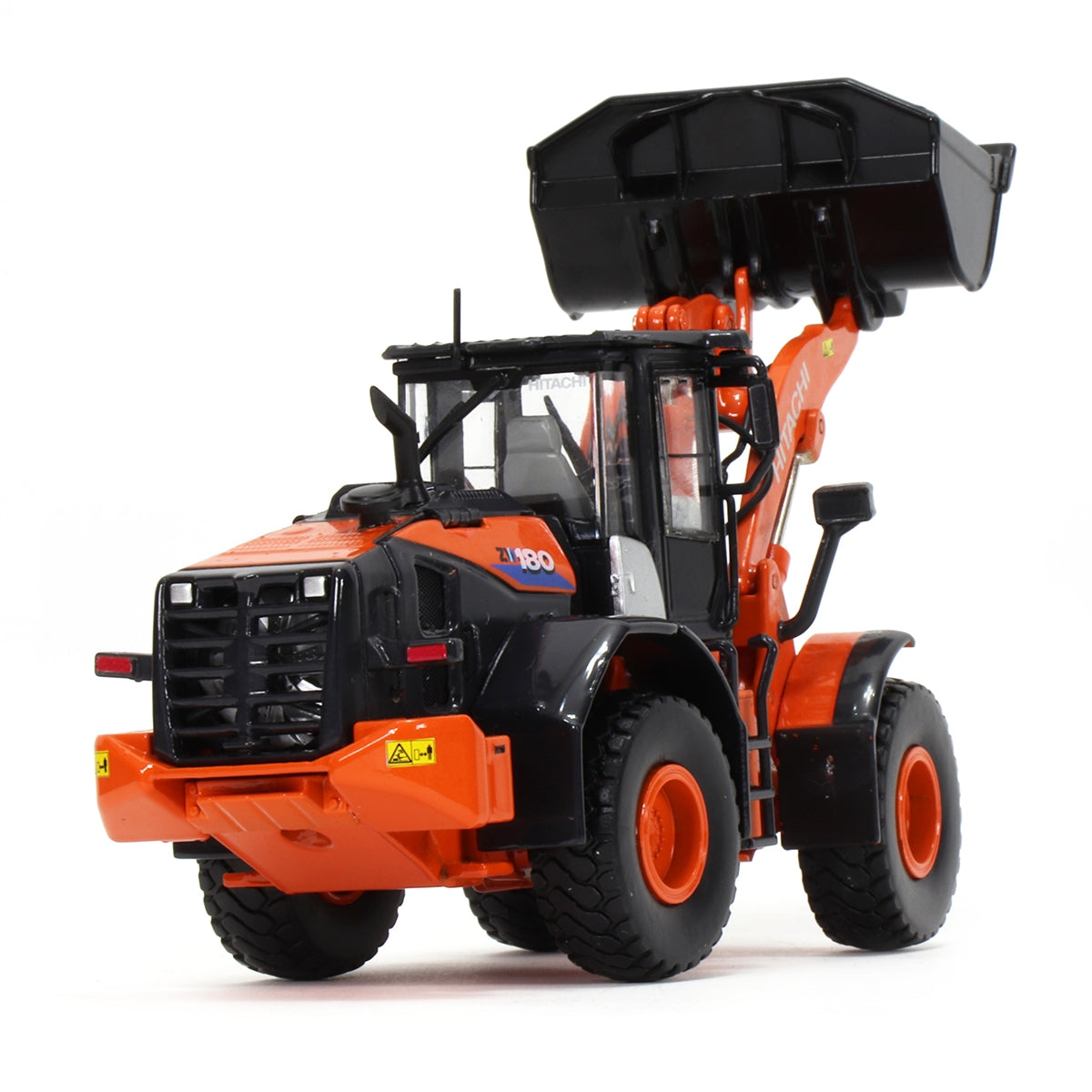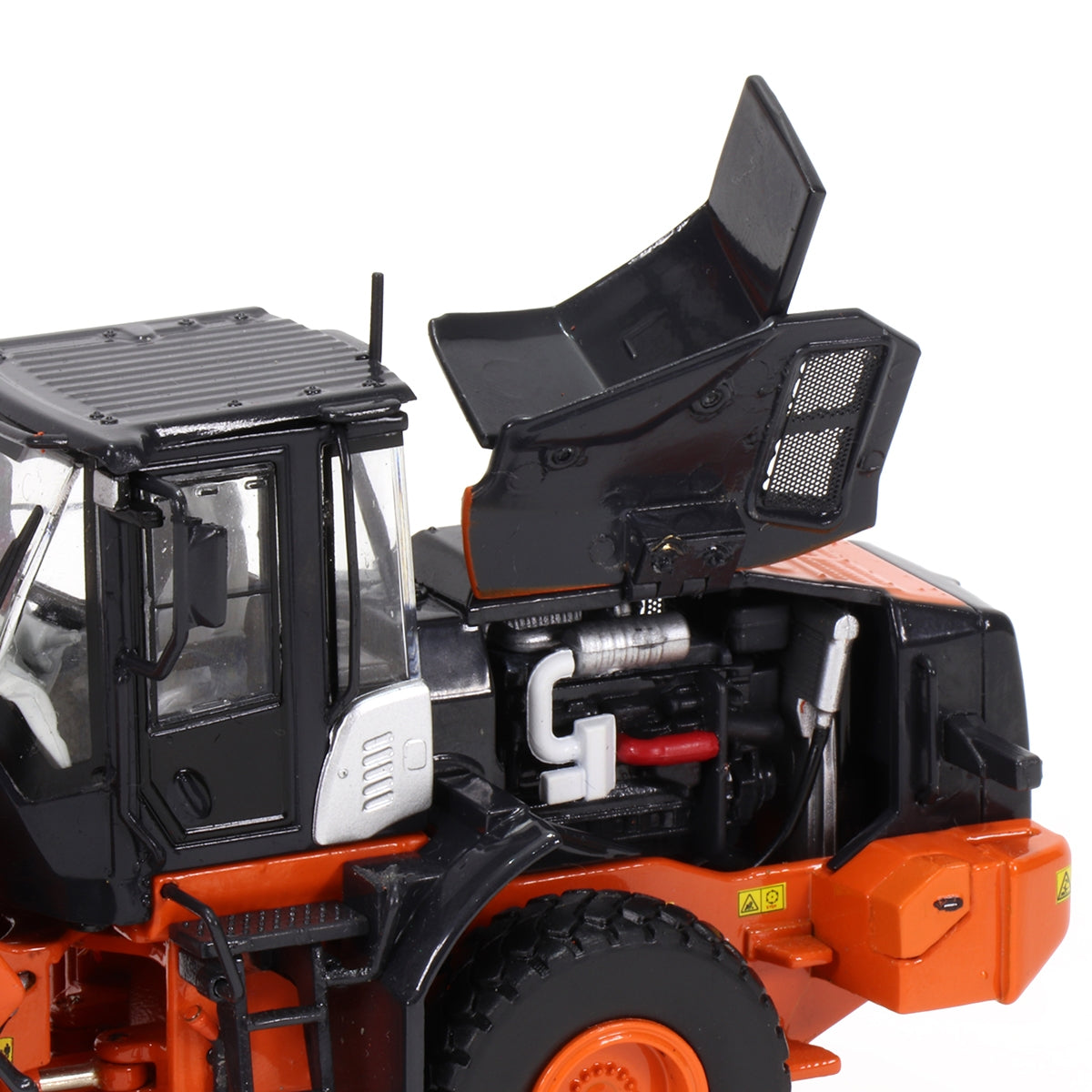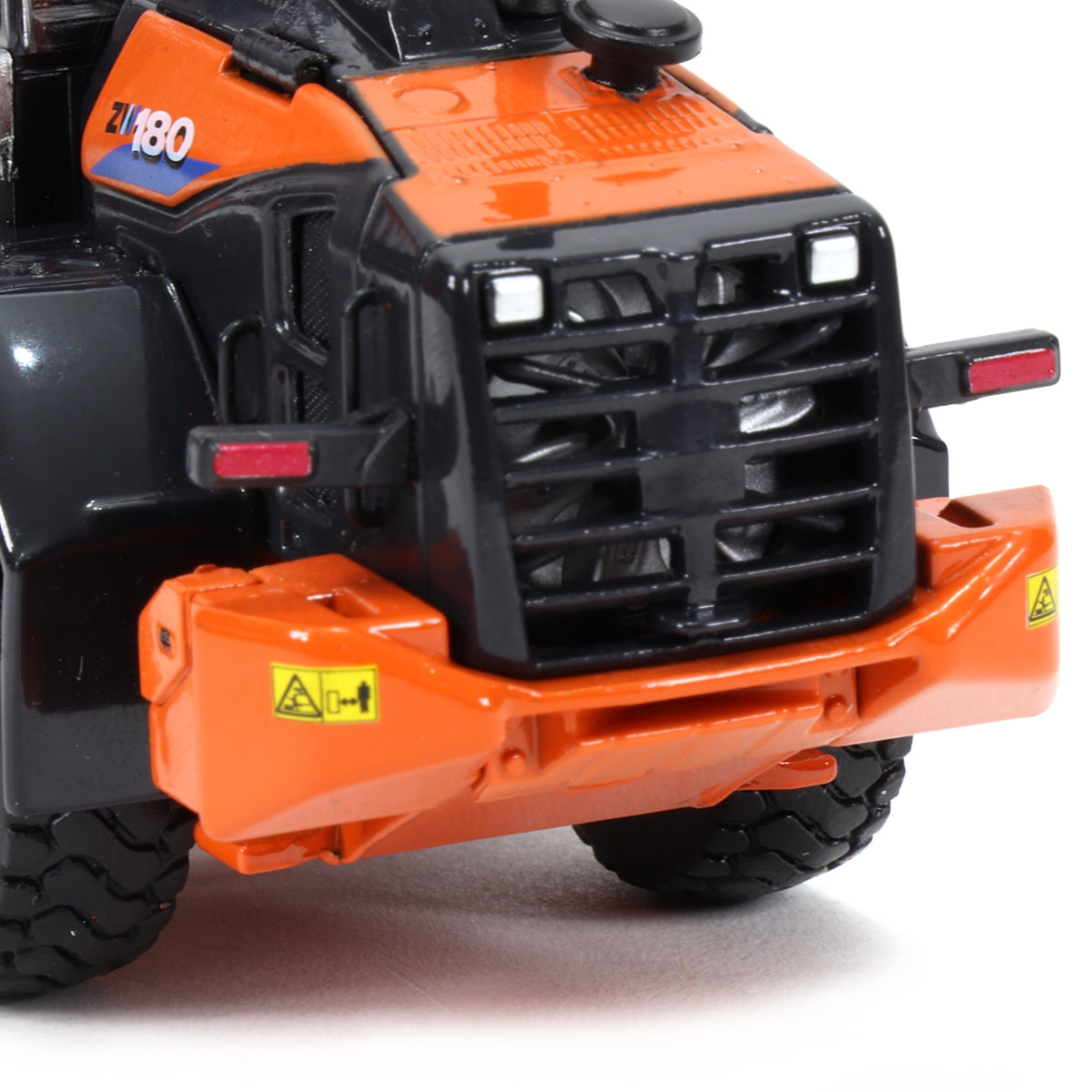 Scale ZW180-6 wheel loader
---
Hitachi ZW180-6 Wheel Loader
The ZW180-6 is a mid-sized wheel loader which has been accurately produced in 1:50th scale.
The cabin has a fully furnished interior which can be seen through the clear glazing. Unlike with the Hitachi excavators, the cabin doors do not open however there is plenty of fine detail including metal grab handles and access steps. What does open are the two large side engine panels which lift up to reveal a very detailed engine bay interior with everything added, from the main engine block and rear cooling radiator housing to the hydraulic fluid cooler, complete with associated pipework. The silver finished exhaust silencer, air intake and even filler bottle are modelled with precision while the vents integrated into the side panels are produced from a very fine mesh photo-etch part which really does look realistic.
The articulating chassis has a good range of steering movement and includes a driveshaft across the articulation point along with the steering cylinders. Hydraulic hose lines have been added, not only to the lift and bucket cylinders, but also two auxiliary lines which are located on the inside of the loader arms, ready to power any aftermarket attachments. Both the lift height and bucket tip are authentic to the original.
Scale 1:50