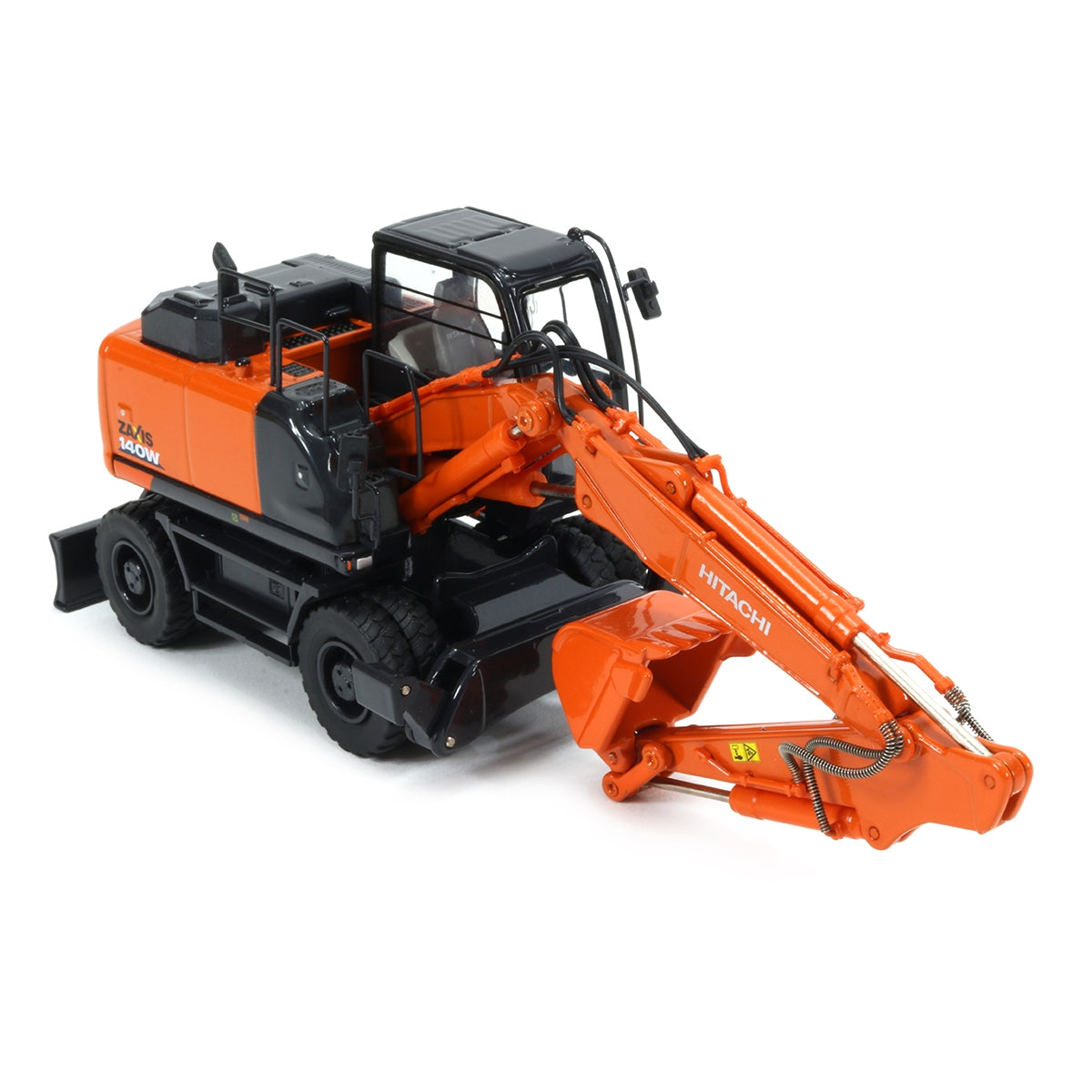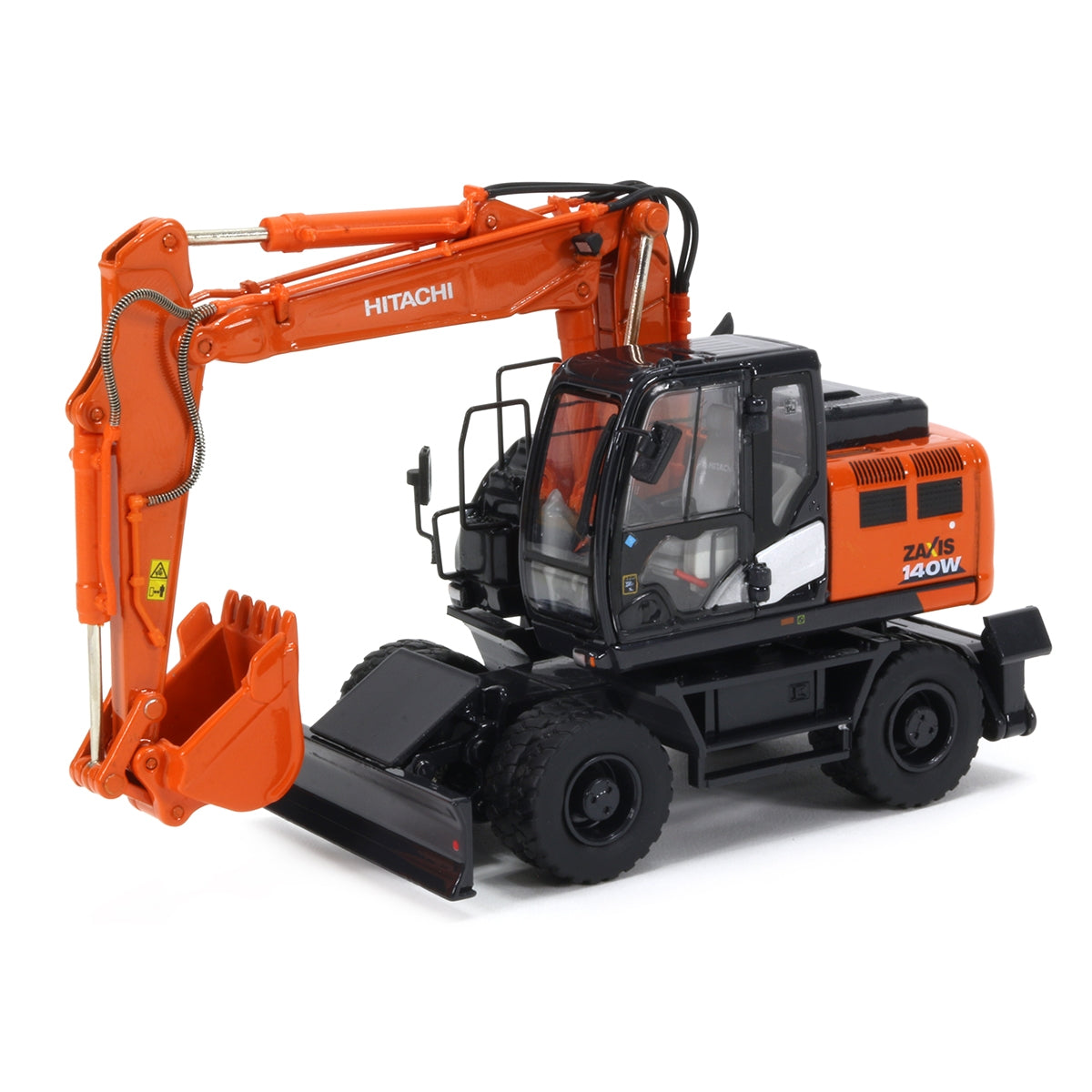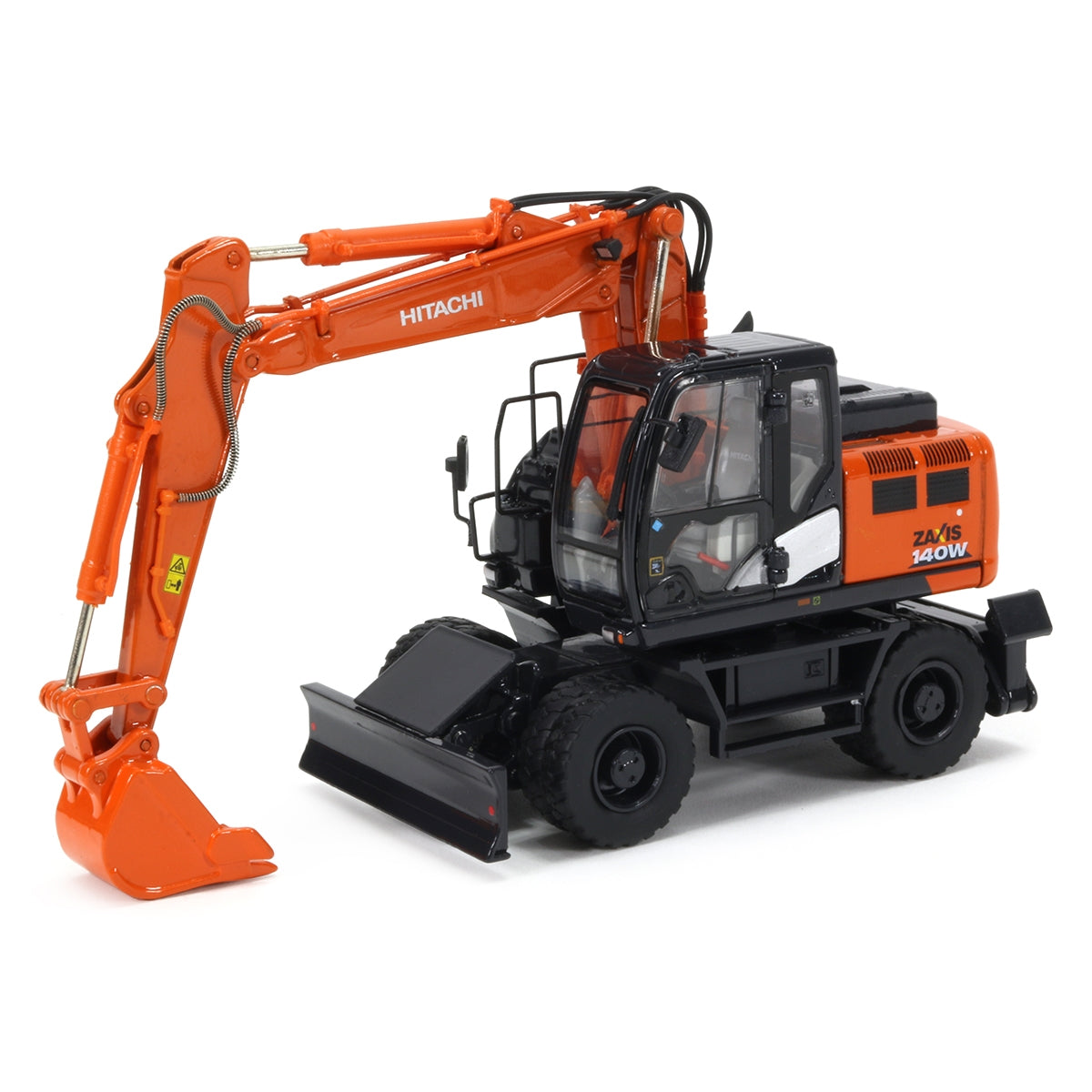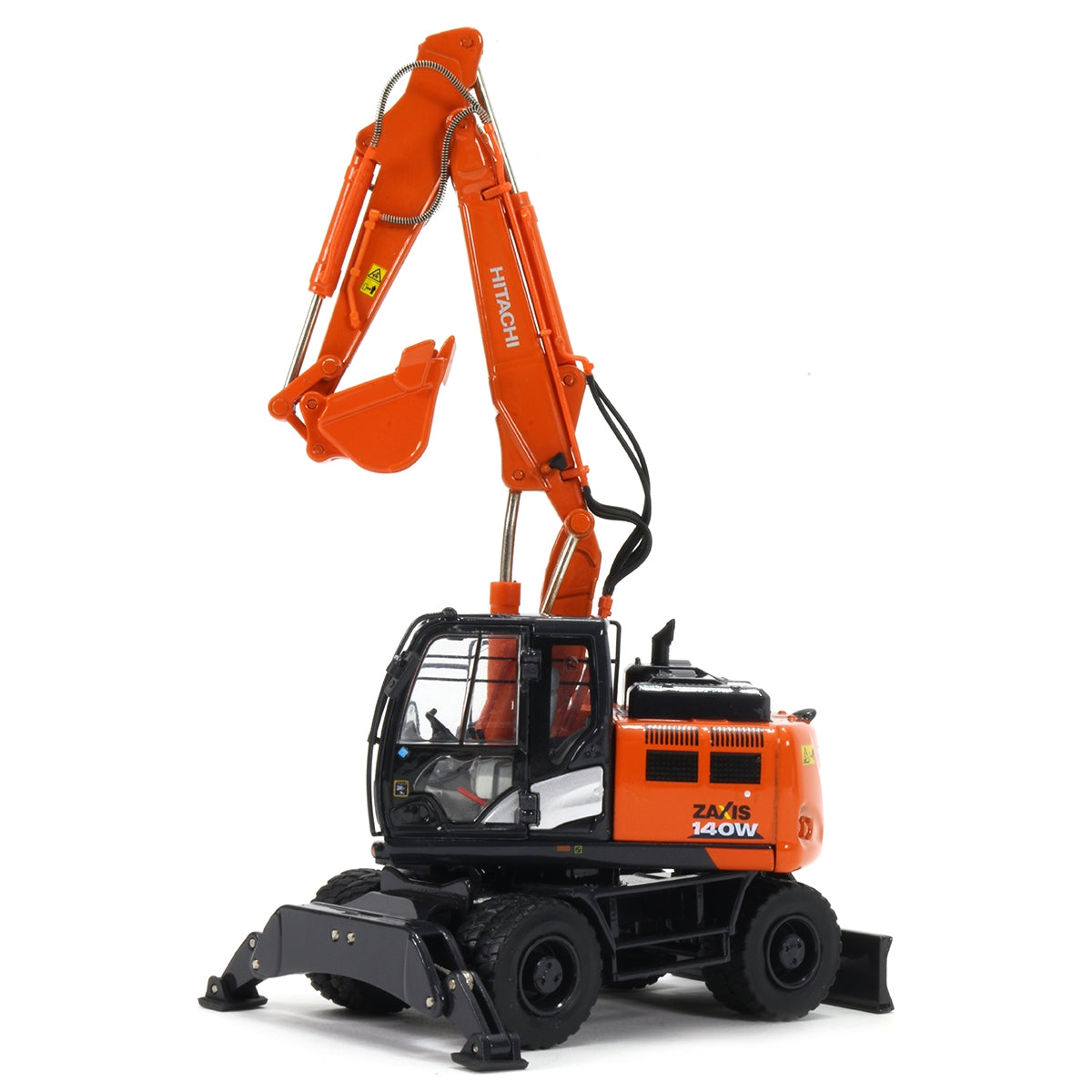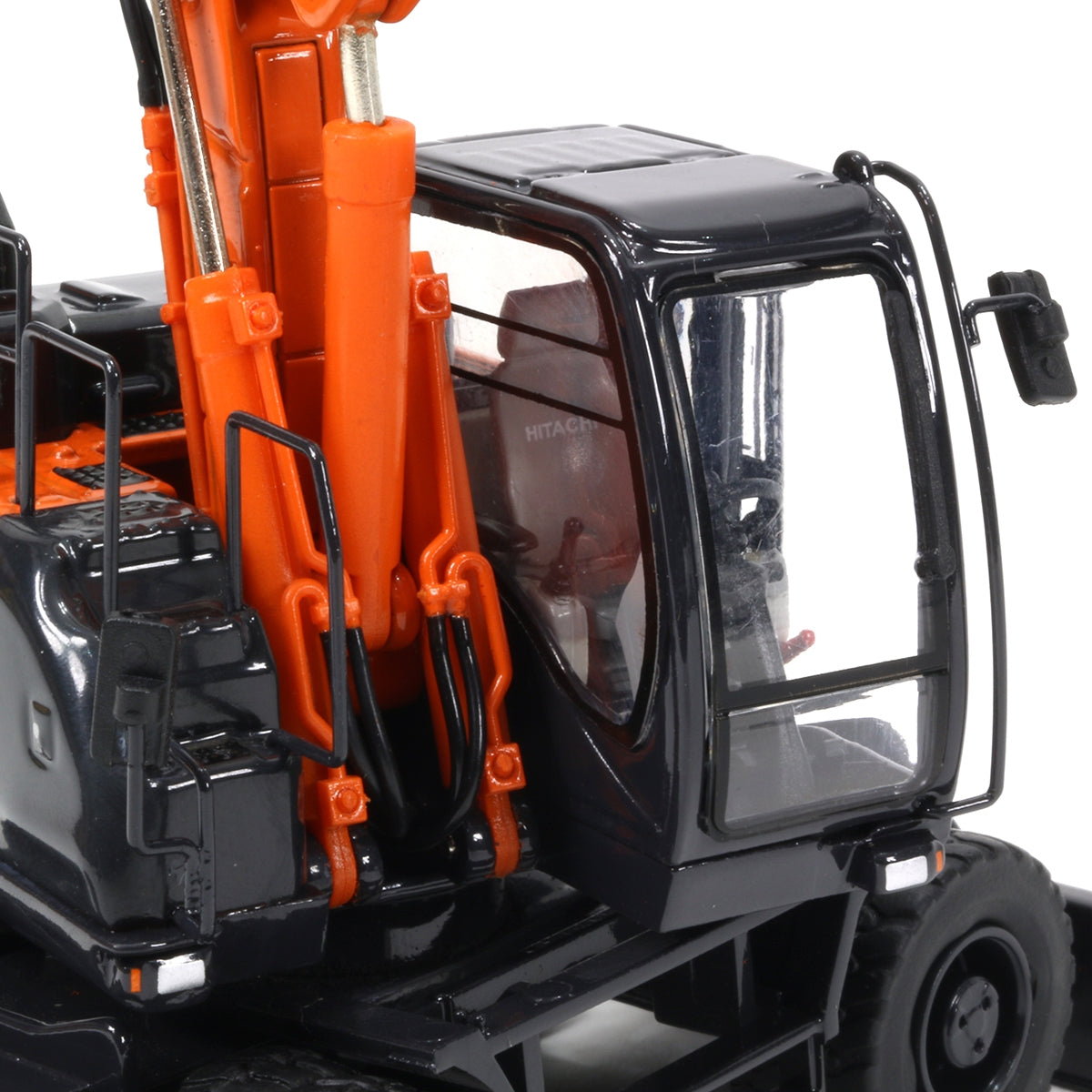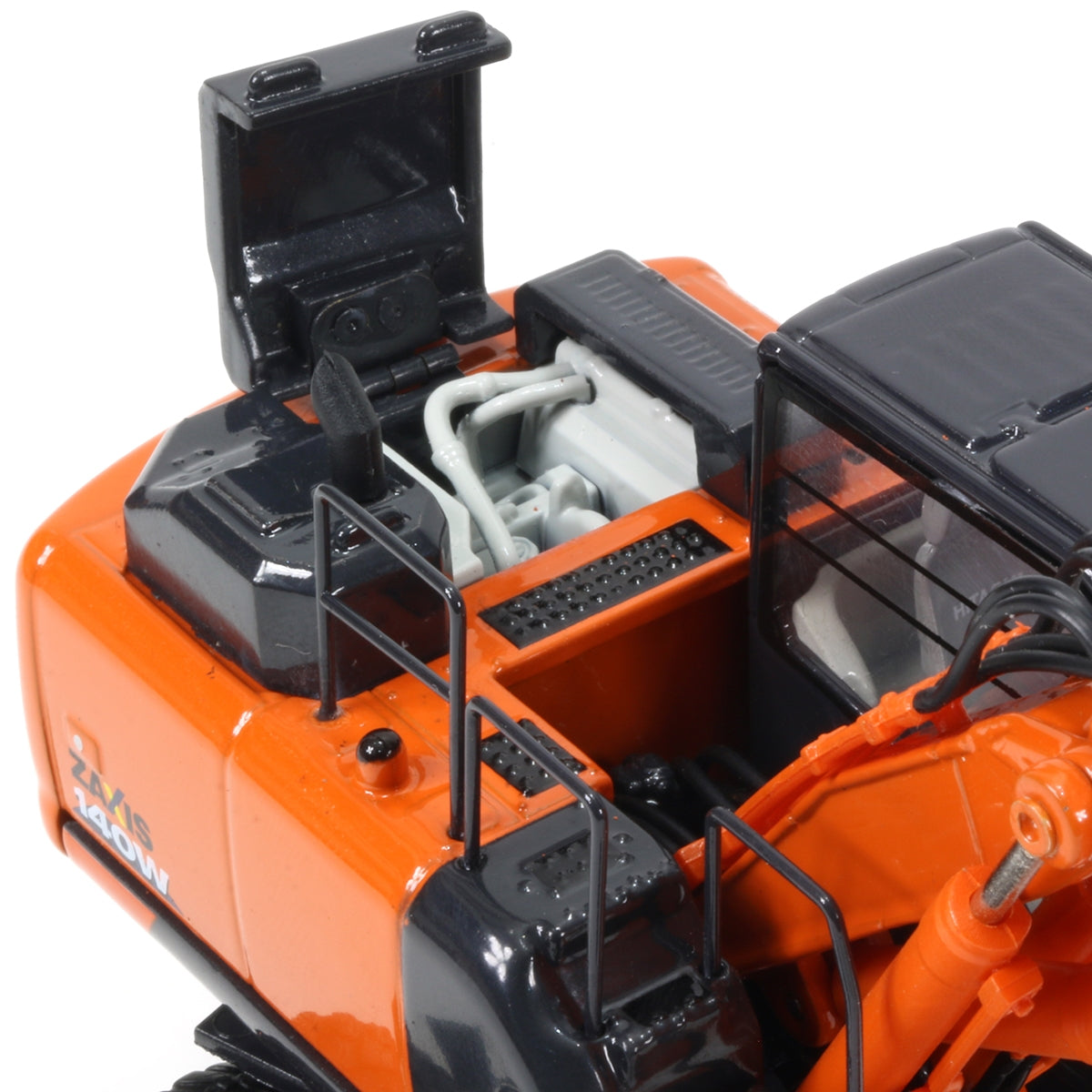 Scale ZX140W-6 Hydraulic wheeled excavator
---
Hitachi ZX140W-6 Wheeled Excavator
The ZX140W-6 is the first wheel loader that TMC Scalemodels have produced with high levels of detail and functionality throughout.
The main body has surface engraving of the cooling grills which are highlighted with black printing with an upper hinged engine cover opening to reveal the interior engine compartment where the engine block and associated components are placed. All safety railings are produced from metal and have integrated rear view and safety mirrors with engraved body panels and highlighted door catches adding to the realism.
The cabin has once again received plenty of attention, with the door able to open a full 180 degrees for true realism while the interior is a combination of light colour panelling with the seat, joysticks, foot controls and steering wheel all present. Small details like the grab handles, hydraulic cut-off and inner safety bars are all there while the exterior of the cabin has grab rails, screen wiper and rubber seals around the edges of the windows.
The undercarriage features a blade at one end and a pair of outriggers at the other, with a steering axle and one fixed axle which are fitted with double-style tyres that have an authentic moulded tread pattern. The hydraulics for the outriggers do not offer much resistance so it is not possible to raise the wheels off the ground and the blade, while having all the hydraulic detailing and hinged cover plate does not have much height adjustment.
The two-piece boom has an authentic range of movement throughout with plenty of detailing for the hydraulic feeds, both fixed piping on the back of the boom and flexible piping connecting up the cylinders. Armoured hoses have been added between boom and stick which look good and auxiliary circuits have also been modelled, ideal for anyone wanting to add aftermarket attachments.
Scale 1:50