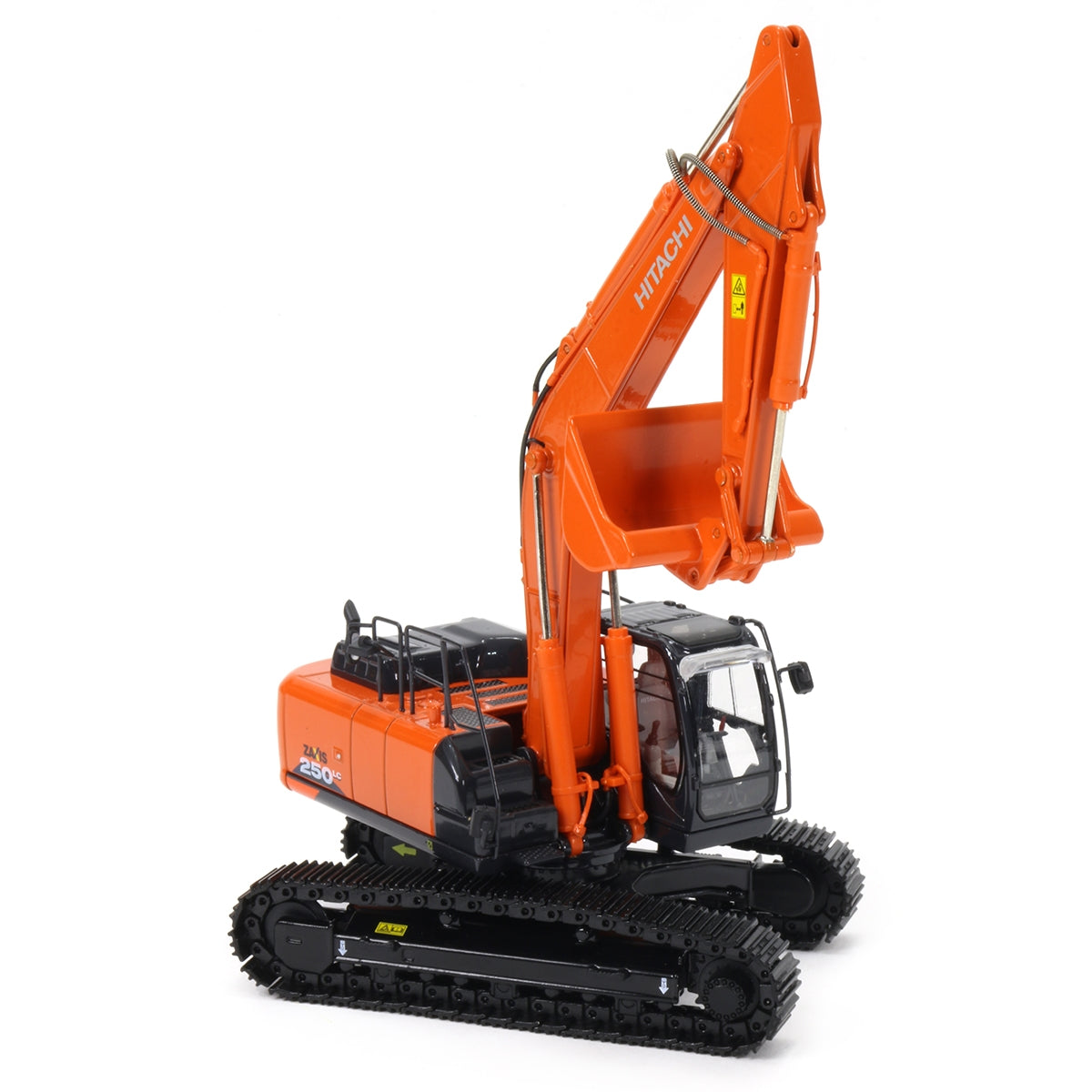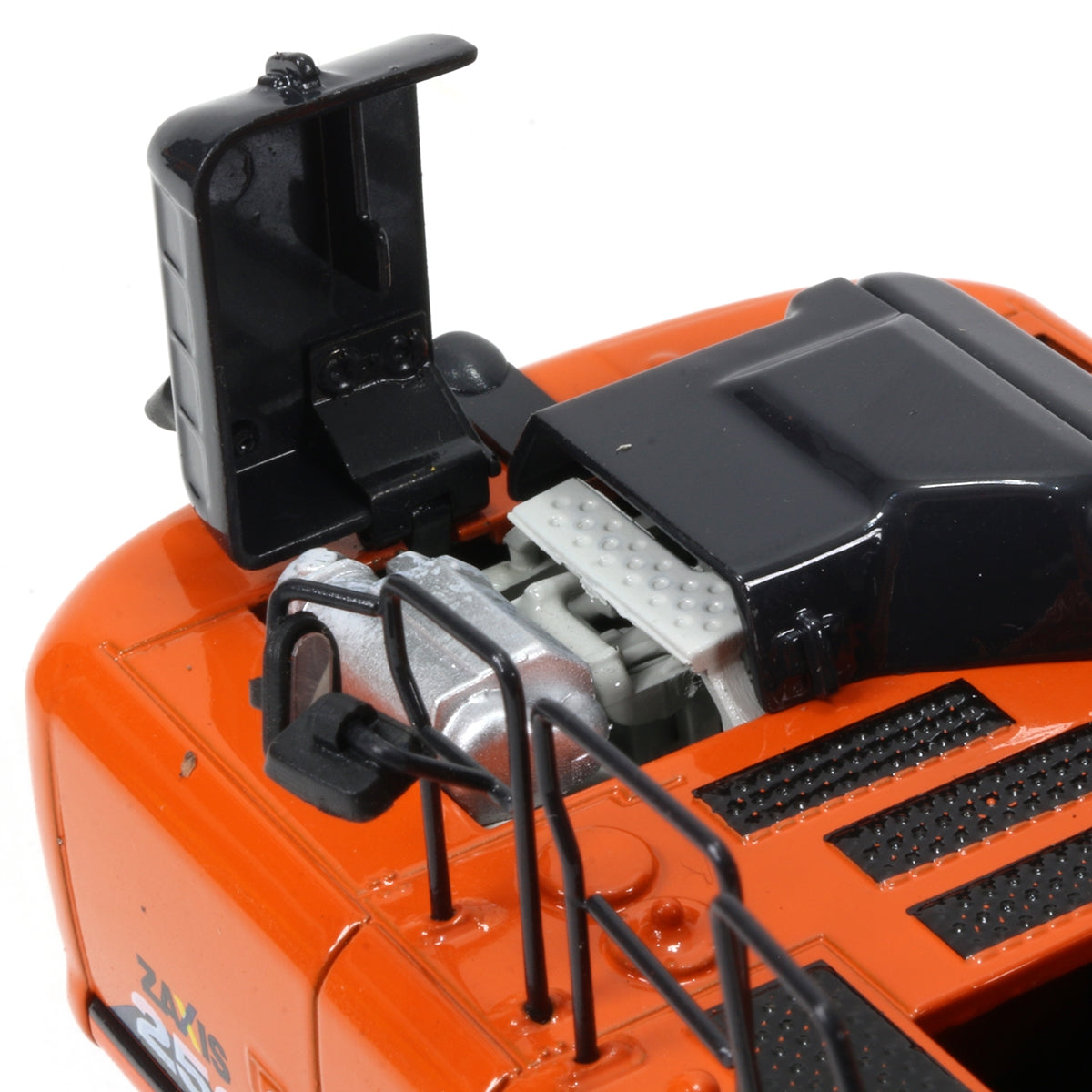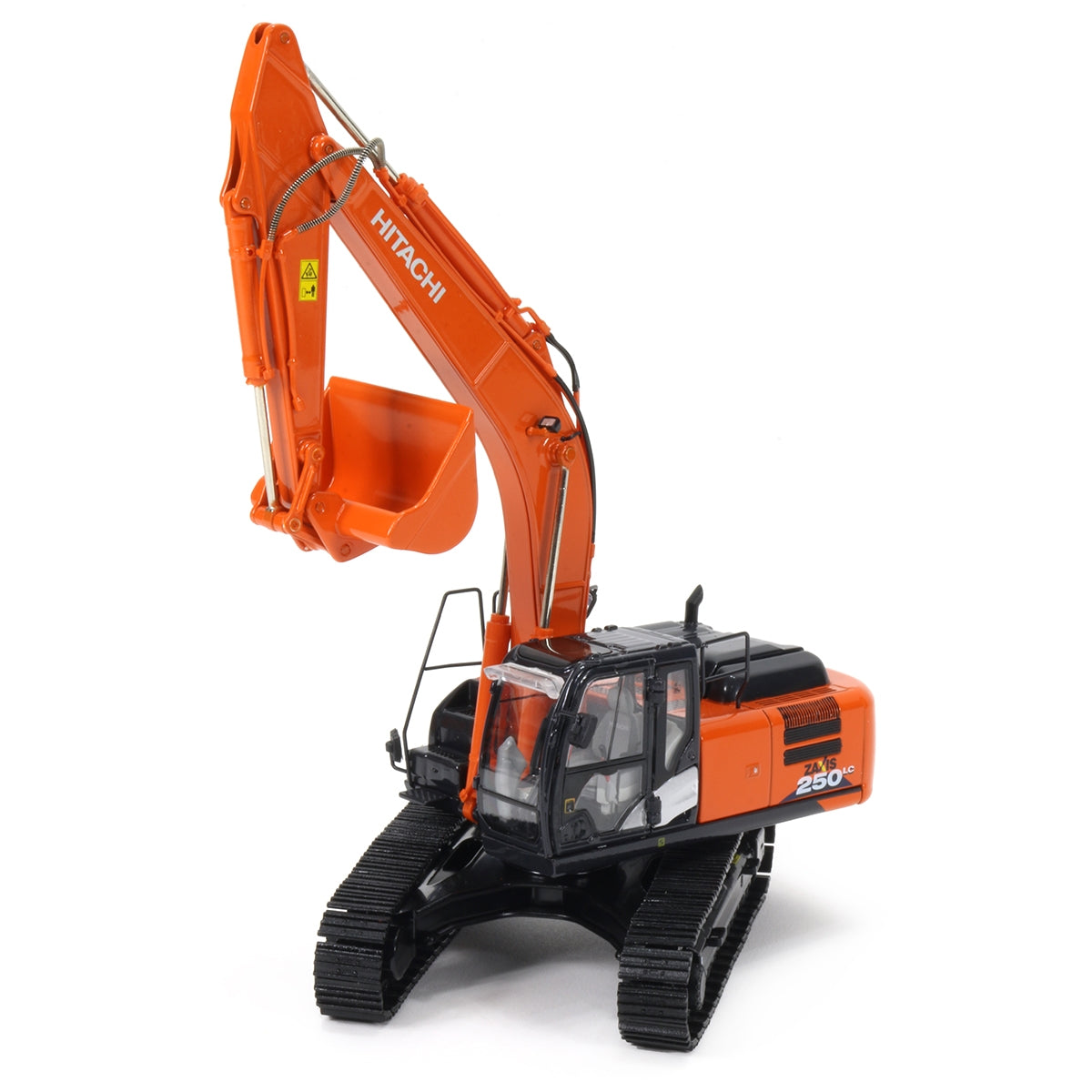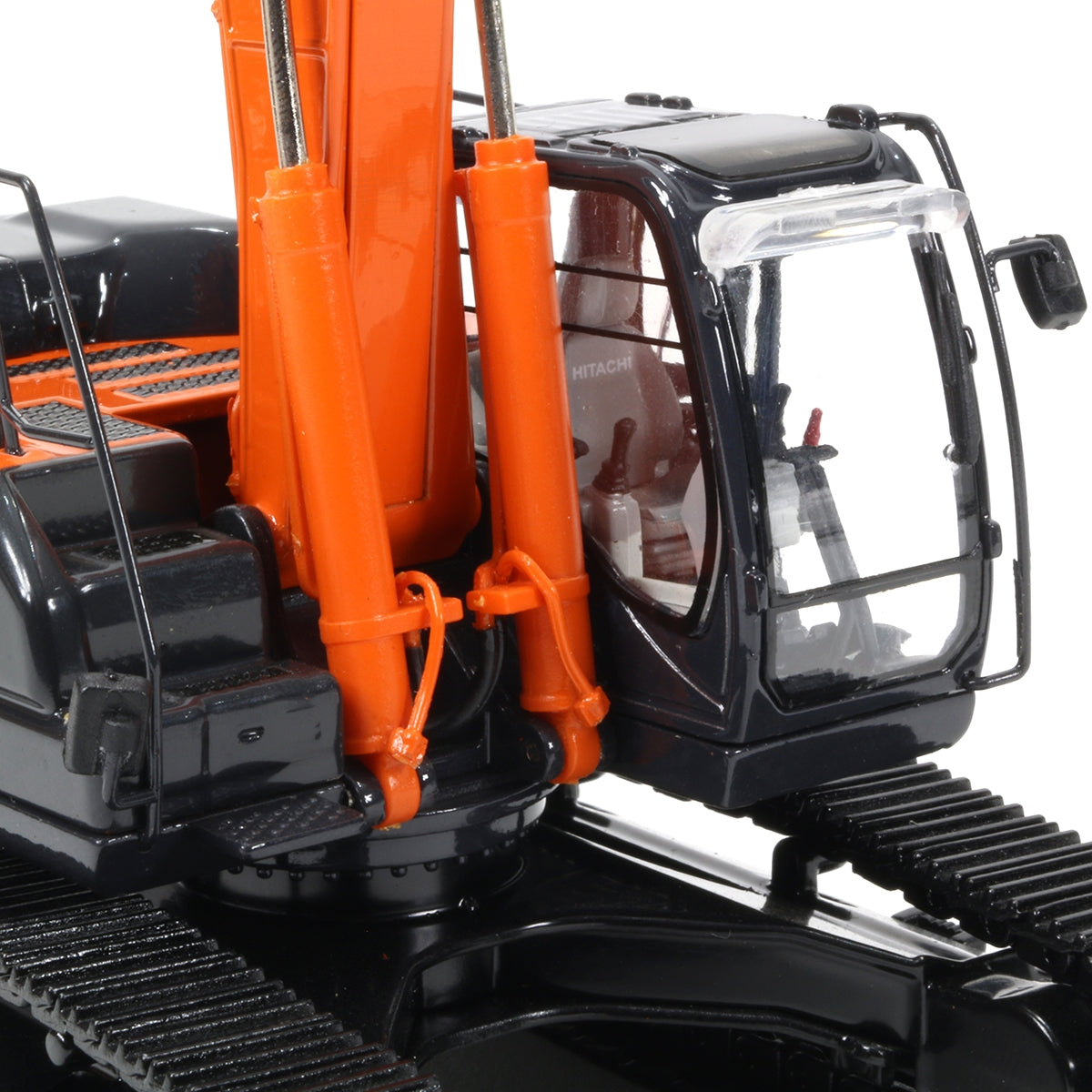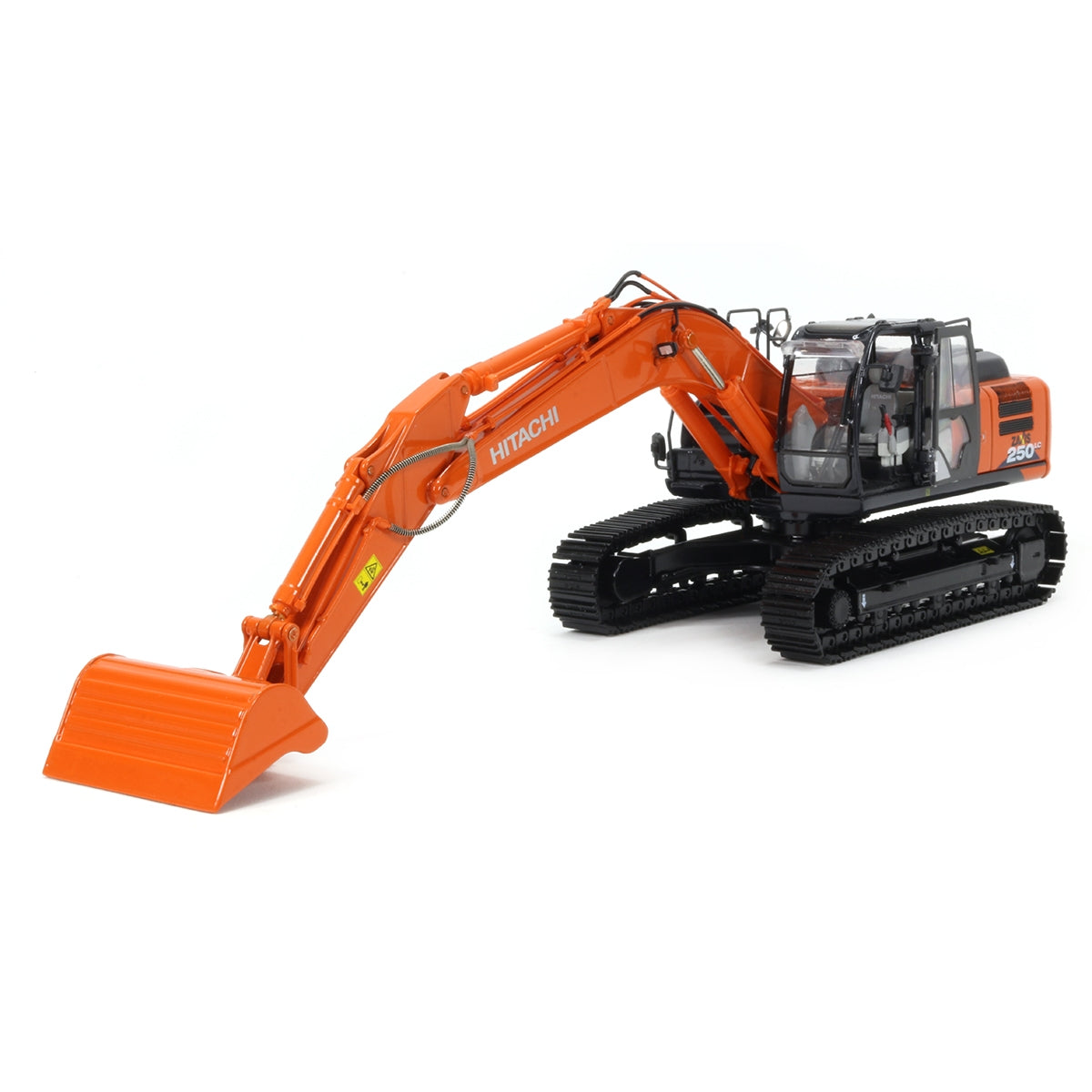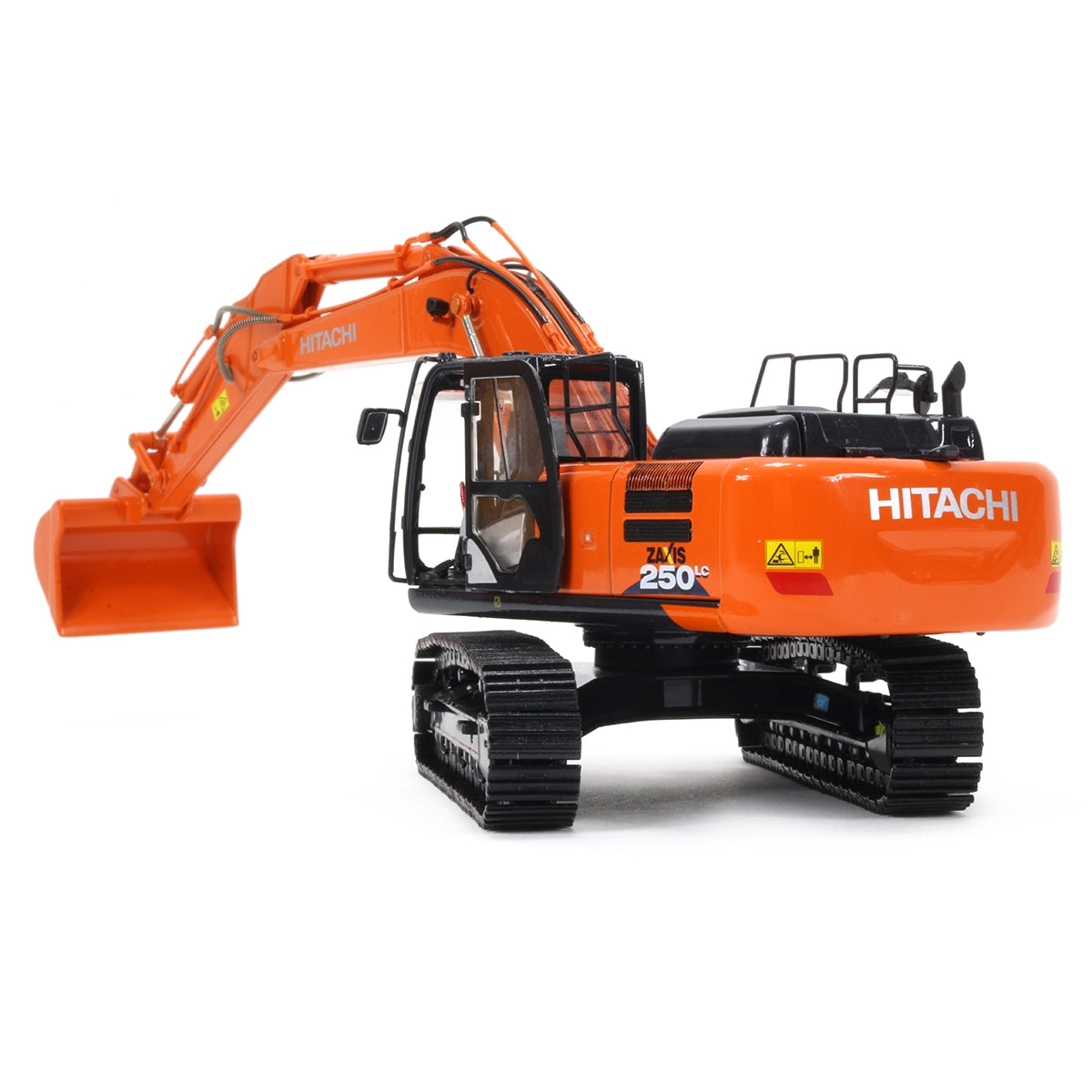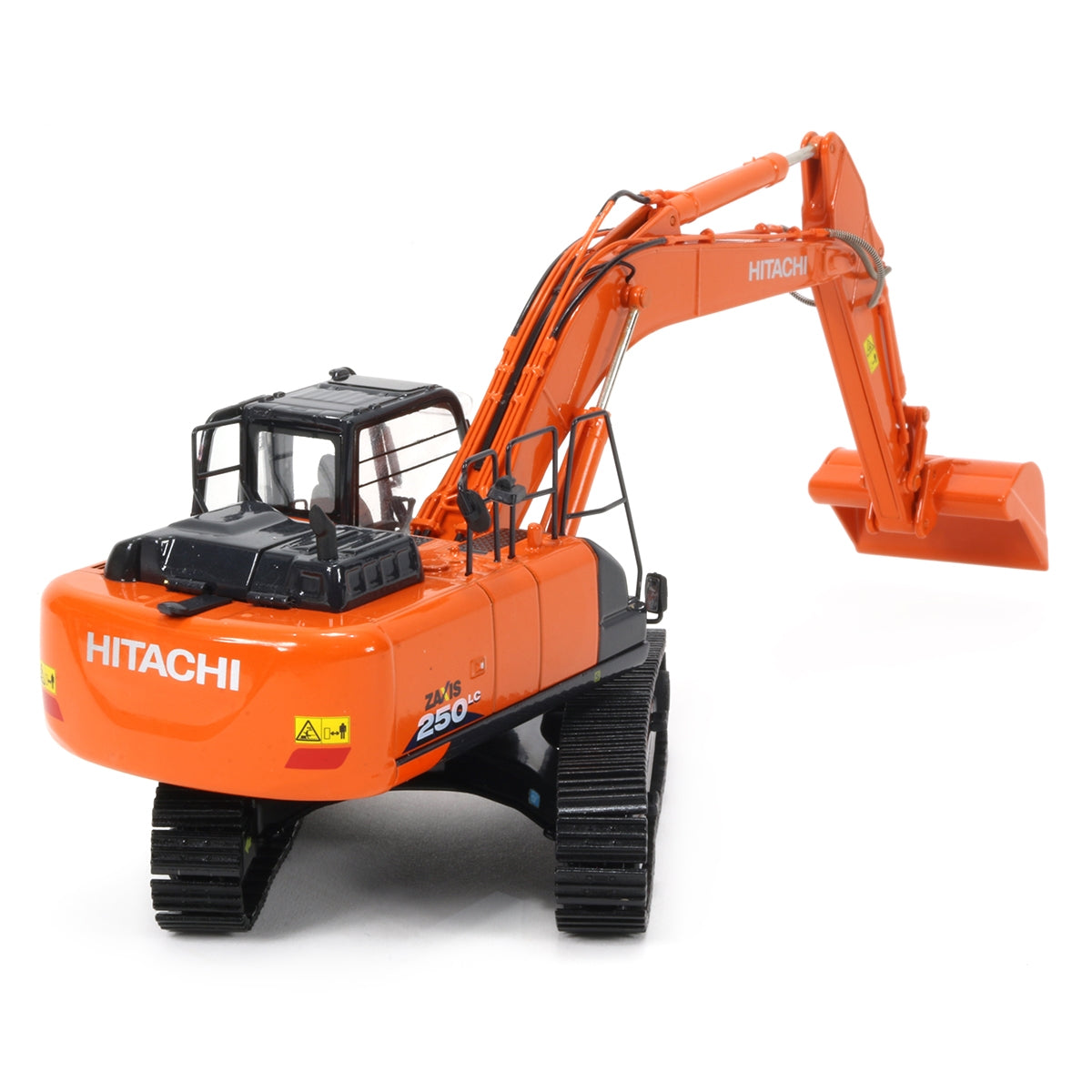 Scale ZX250LC-6 Hydraulic excavator
---
Hitachi ZX-250LCN-5

While the ZX870 raised the bar and set a new standard, the ZX250-5 has surpassed it with excellent attention to detail. Hitachi Zaxis ZX250LCN-5 tracked excavator from TMCScaleModels The cabin interior is almost life-like with every aspect modelled, from the safety cut-off lever and joystick controls integrated into the armrests to the foot controls, side display screen with decorated surface and metal safety rails inside the cabin.
The opening door has tiny printed labels with inside grab rail for true realism. The engine cover can be raised to reveal the internal engine and cooling components which have been authentically painted with photo-etched safety screens clearly visible. The upper engine housing has inset photo-etched plates with a textured anti-slip surface which look great and small safety markings have been printed on the counterweight. The hydraulic piping fitted to the model is very nicely done, with all the fixed piping raised from the boom with silver connection valves and flexible hoses fitted to the hydraulic cylinders which have a very smooth operation with enough friction to hold any position chosen. Armoured hosing has also been added along with an auxiliary feed for attachments.
Another nice feature is the removable bucket, allowing aftermarket attachments to be fitted. The undercarriage frame has tensioned idler wheels keeping the linked tracks taut with a nice smooth rolling movement. The surface detail is good with inside structural frame detailing and printed markings. The paint finish is to a very high standard with crisp printing of the Hitachi markings and machine designation, topped with small safety labels on the rear counterweight and stick. Excellent replication of the hydraulic piping and armoured flexible hoses.
Scale 1:50