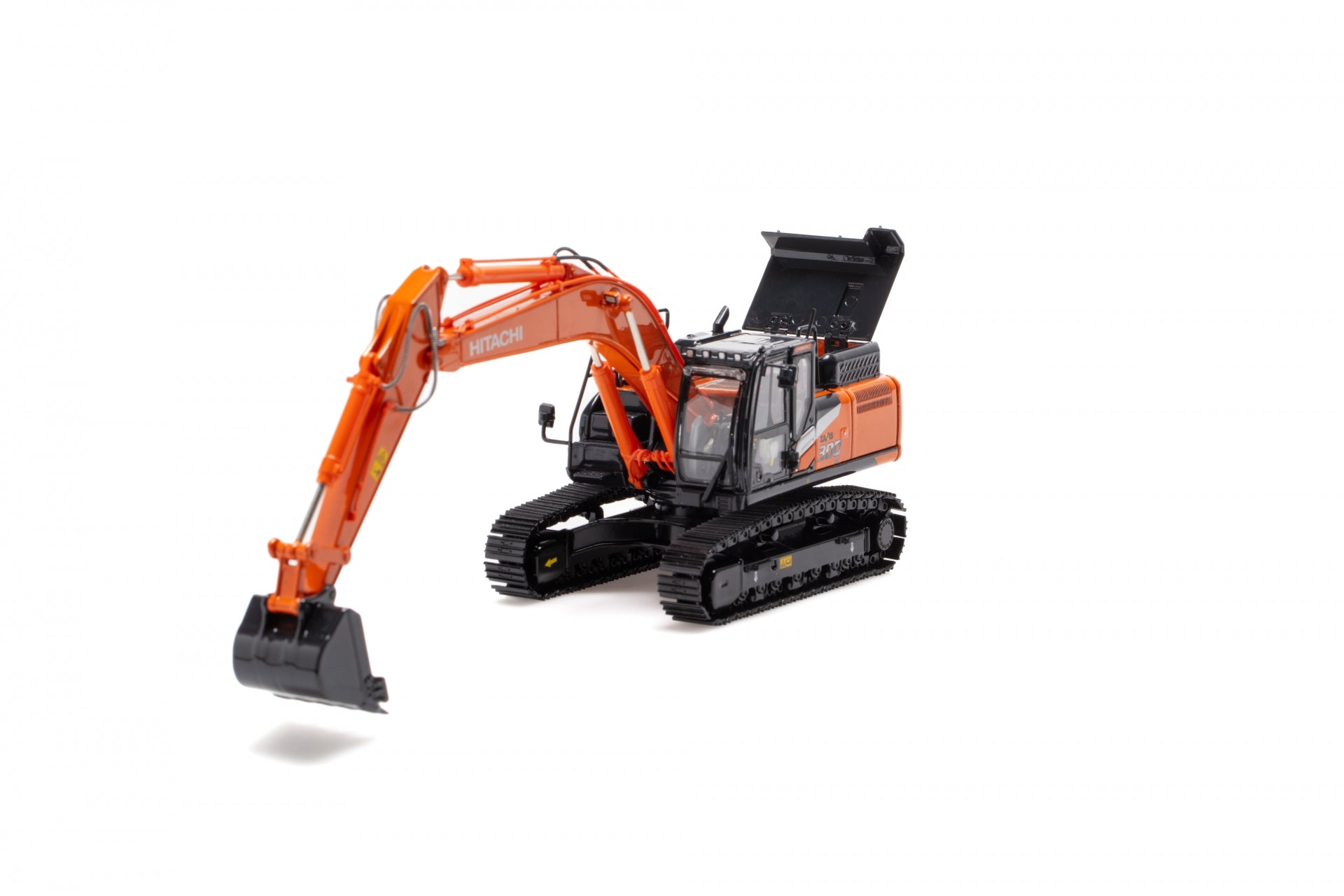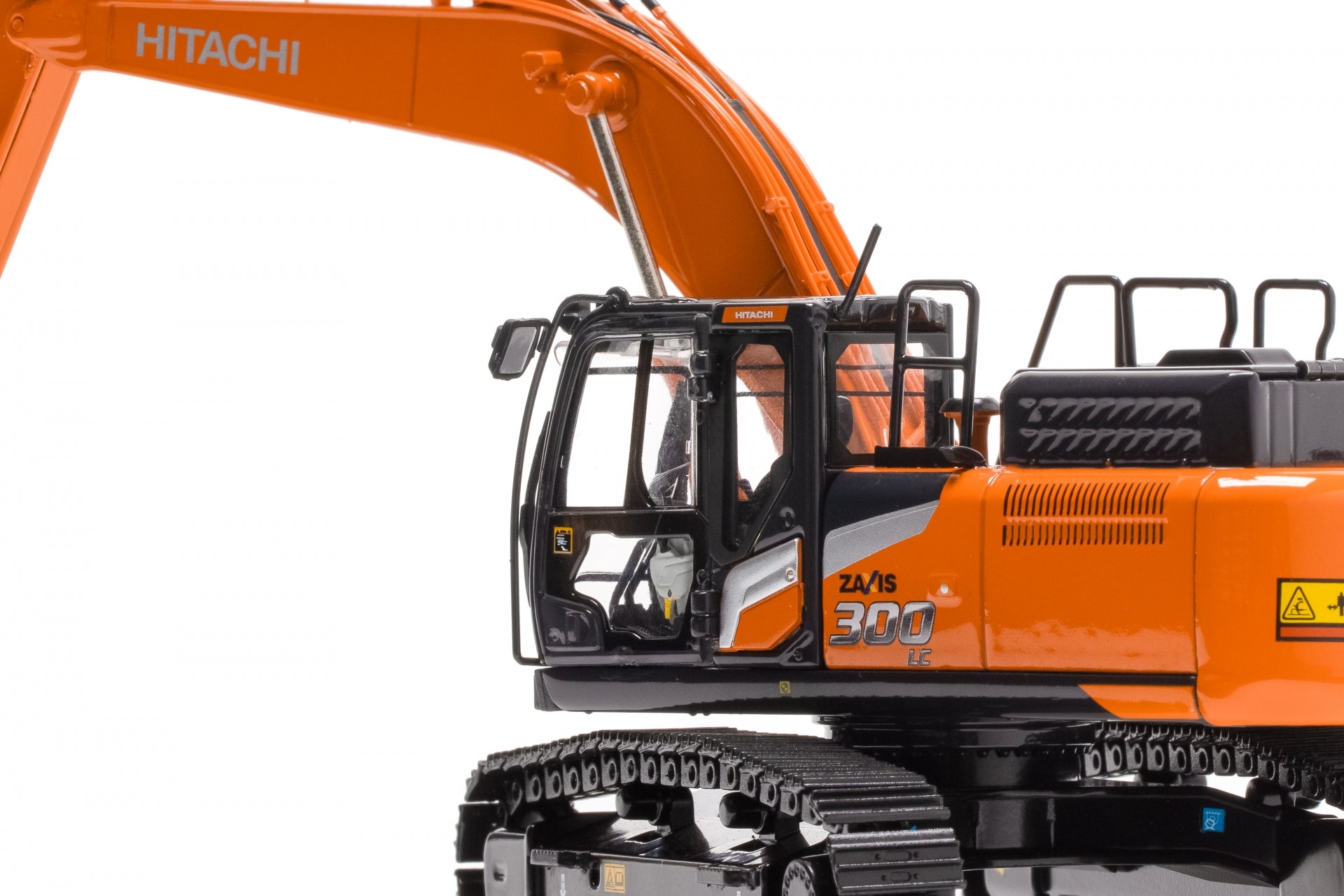 Scale ZX300LCH-7 Hydraulic excavator
---
Scale ZX300LCH-7 Hydraulic excavator
The Hitachi ZX300LC-7 fits nicely in the line up between the ZX250-6 and the ZX350-6 models already produced. Once again, the level of detail is to a very high standard, with a European specification tracked undercarriage that has tensioned idler wheels keeping the track chain taut. The lower roller detailing in integrated into the track frame castings and each track pad has raised grousers and bolt detailing.
The large upper engine bay cover is hinged, lifting to reveal the very impressive internals of the engine bay, with the engine block, cooling system and exhaust all replicated. Metal safety railings and black printed anti-slip panels with a raised texture work well, as does the printing of the grill slots on the side panel.
As we look at the cabin, once again, the door can be opened a full 180 degrees to reveal the very impressive interior which leaves nothing to the imagination. From the joysticks, tracking levers and foot controls to the multi-coloured interior, the smallest of details catches the eye.
The boom, stick and bucket linkage have an authentic range of movement with a full compliment of hydraulic line detailing which includes an auxiliary supply on the stick and armoured hoses. All pin heads have been painted, as have the ends of the piston rods while the paint finish is spot on, with accurate placement of the various warning markings and machine designation.
Scale 1:50