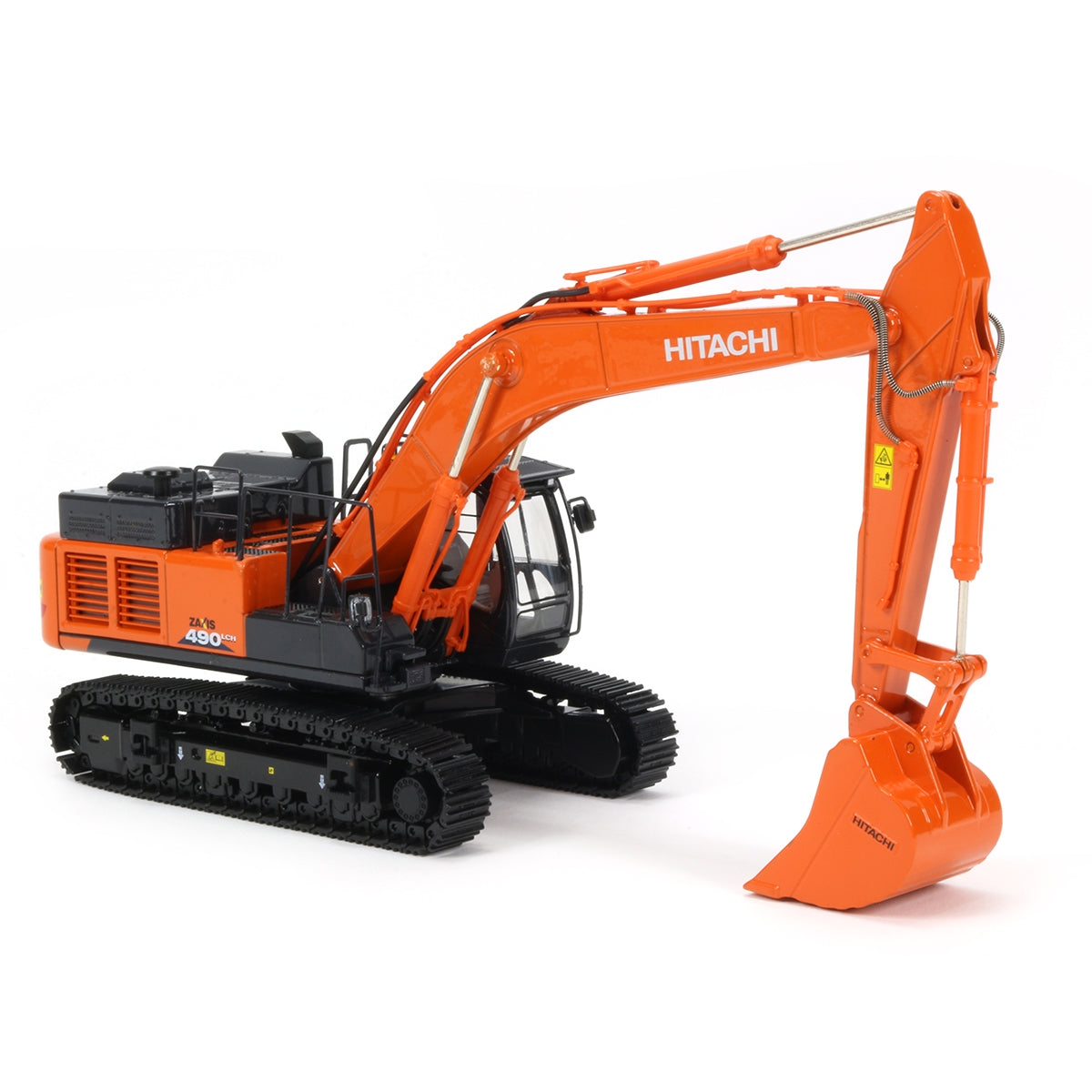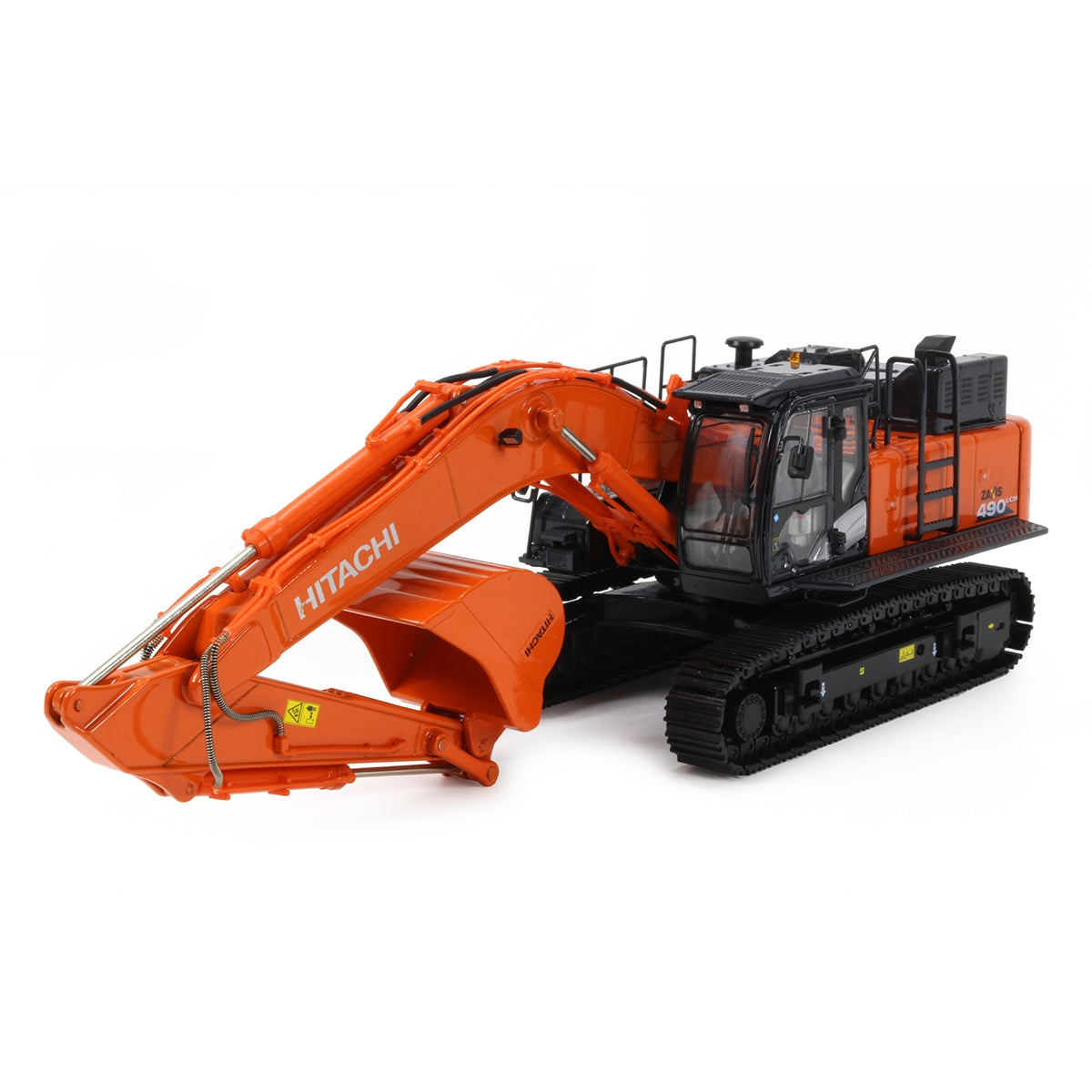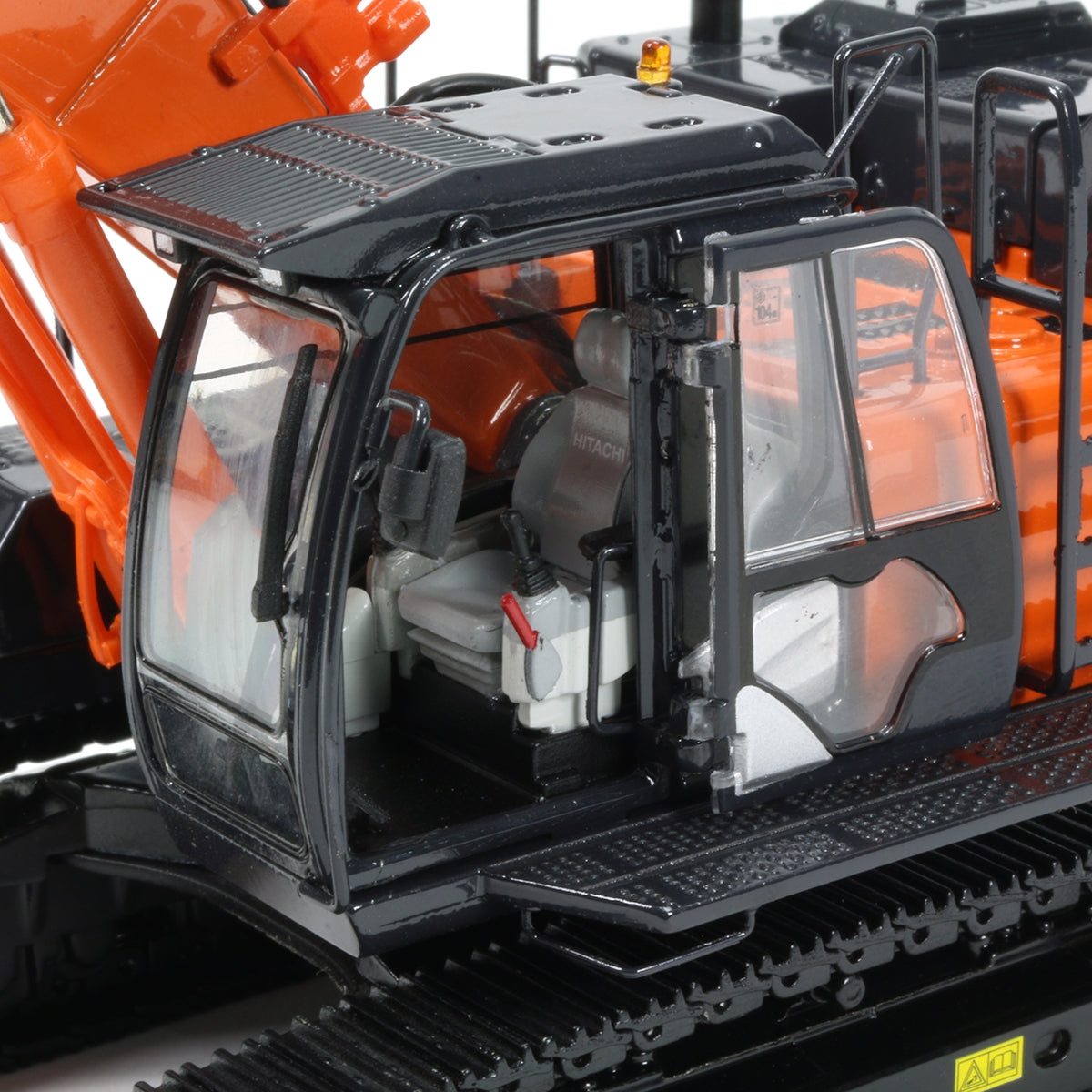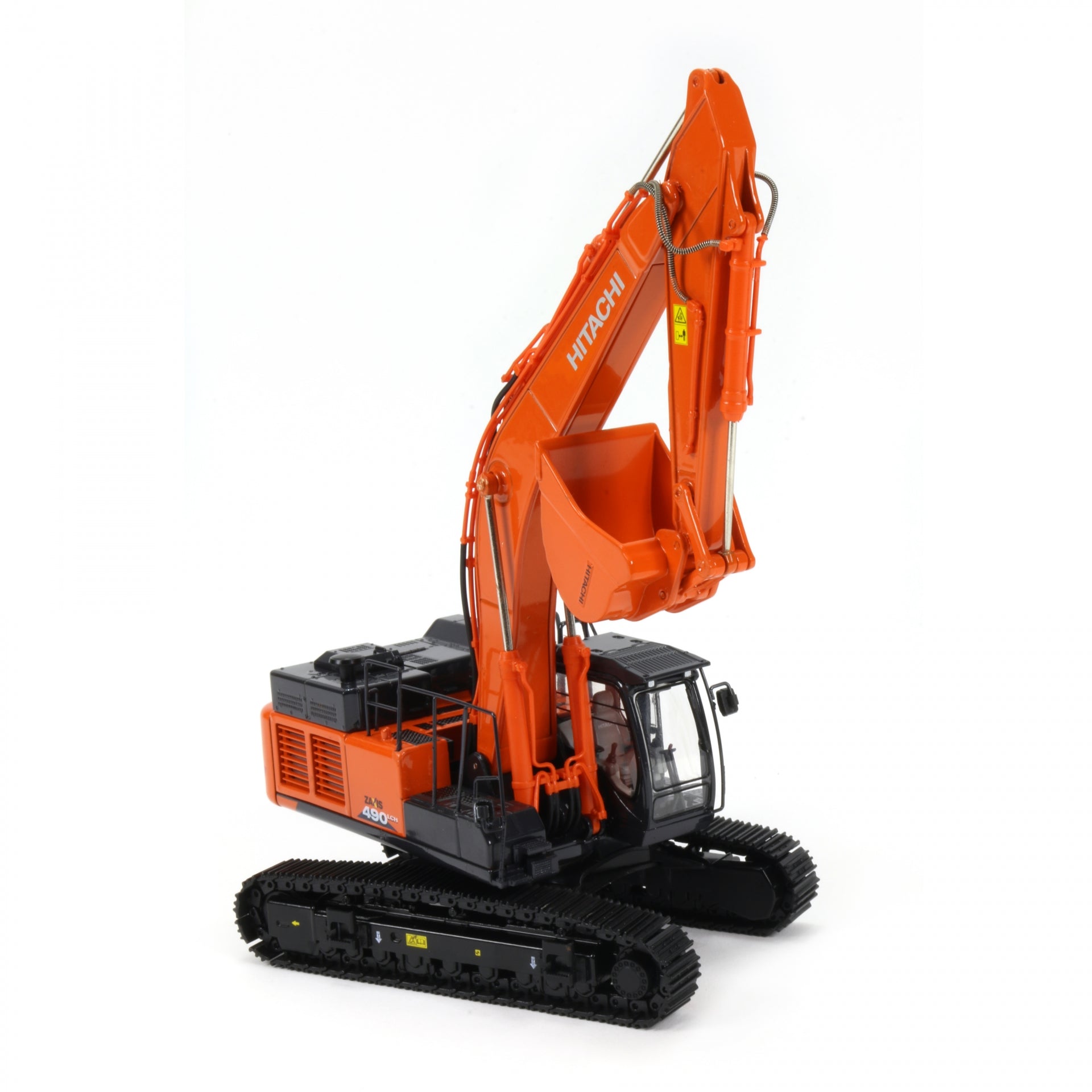 Scale ZX490LCH-6 Hydraulic excavator
---
Hitachi ZX490LCH-6 Tracked Excavator
The ZX490LCH-6 tracked excavator replaces the ZX470LCH-5 which is now discontinued. TMC Scalemodels have started again with a completely new set of 3D data and produced everything from scratch which actually results in a number of small differences throughout the model, while the main and obvious differences between the two generations include the upper engine compartment and the extended side panel.
The main body of the model features increased dimensions with a new array of safety railings which are all accurately scaled and made from metal for a quality feel. The upper engine cover has grown with a hinged cover lifting up to reveal the internal engine components while the side grills are slotted, allowing the internal radiator panels to be seen. An access ladder and service platform along one side of the body have been added and the cabin now features a 180-degree opening door with a very detailed, coloured interior which incorporates the driver's seat with Hitachi branding, joystick levers, tracking levers, pedals and hydraulic safety cut-off lever, not to mention the grab rail and textured floor surface.
The track pads are now triple grouser and rotate nicely with tensioned idler wheels giving just enough resistance. The range of movement of the digging equipment has been captured well which appears to surpass that of the ZX470 while the new routing and implementation of the hydraulic lines again gives the model a different appearance. The bucket is one usually referred to as a sand bucket and has raised panels on the sides with Hitachi branding and a straight cutting edge. Auxiliary hydraulic lines have been added to the stick, allowing a range of aftermarket attachments to be piped up with armoured hoses implemented convincingly.
When the original Hitachi ZX470LCH-5 was released, it highlighted a level of detail not often seen in 1:50th scale models and the updated ZX490LCH-6 carries on the theme with equally impressive levels of detail and realism
Scale 1:50