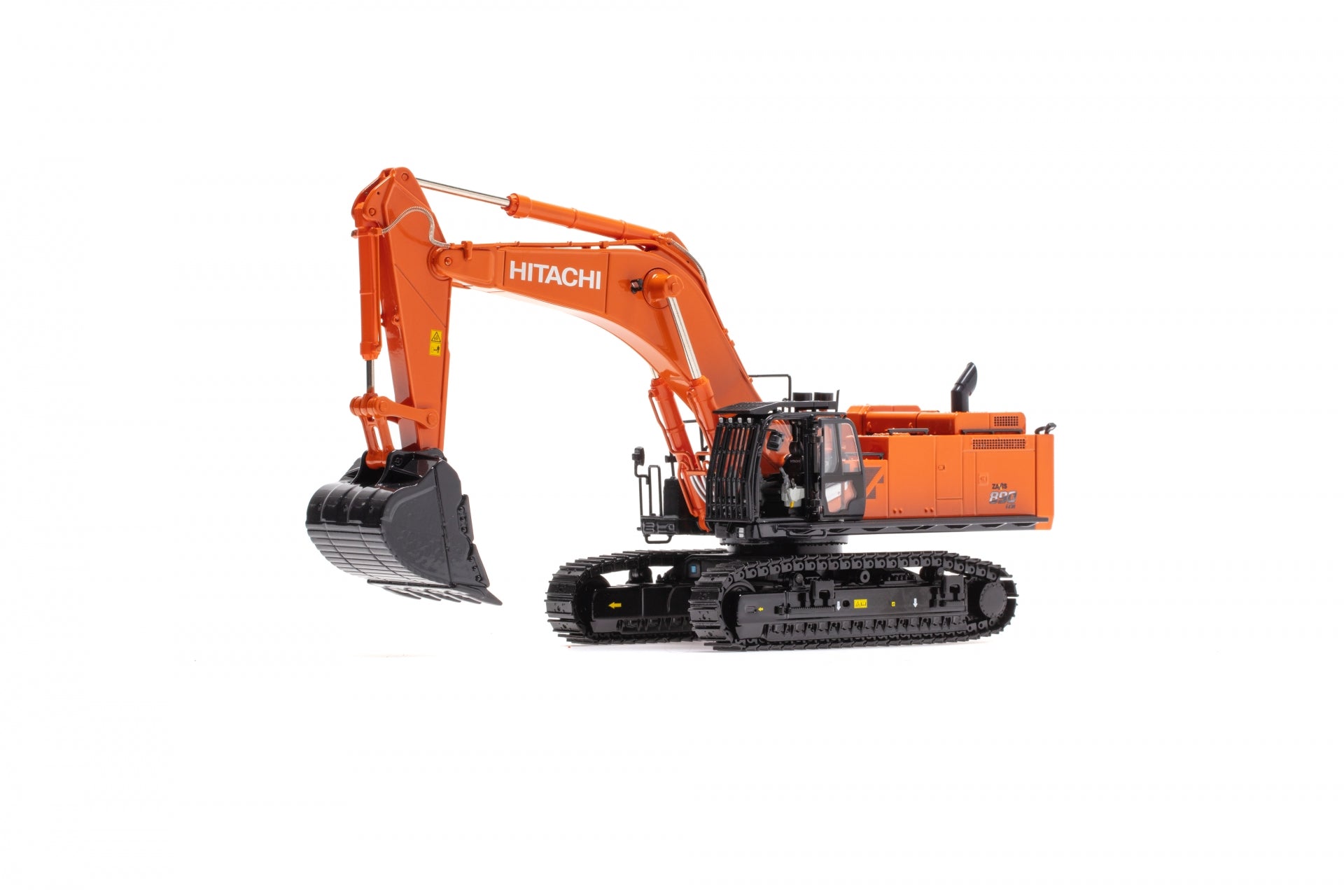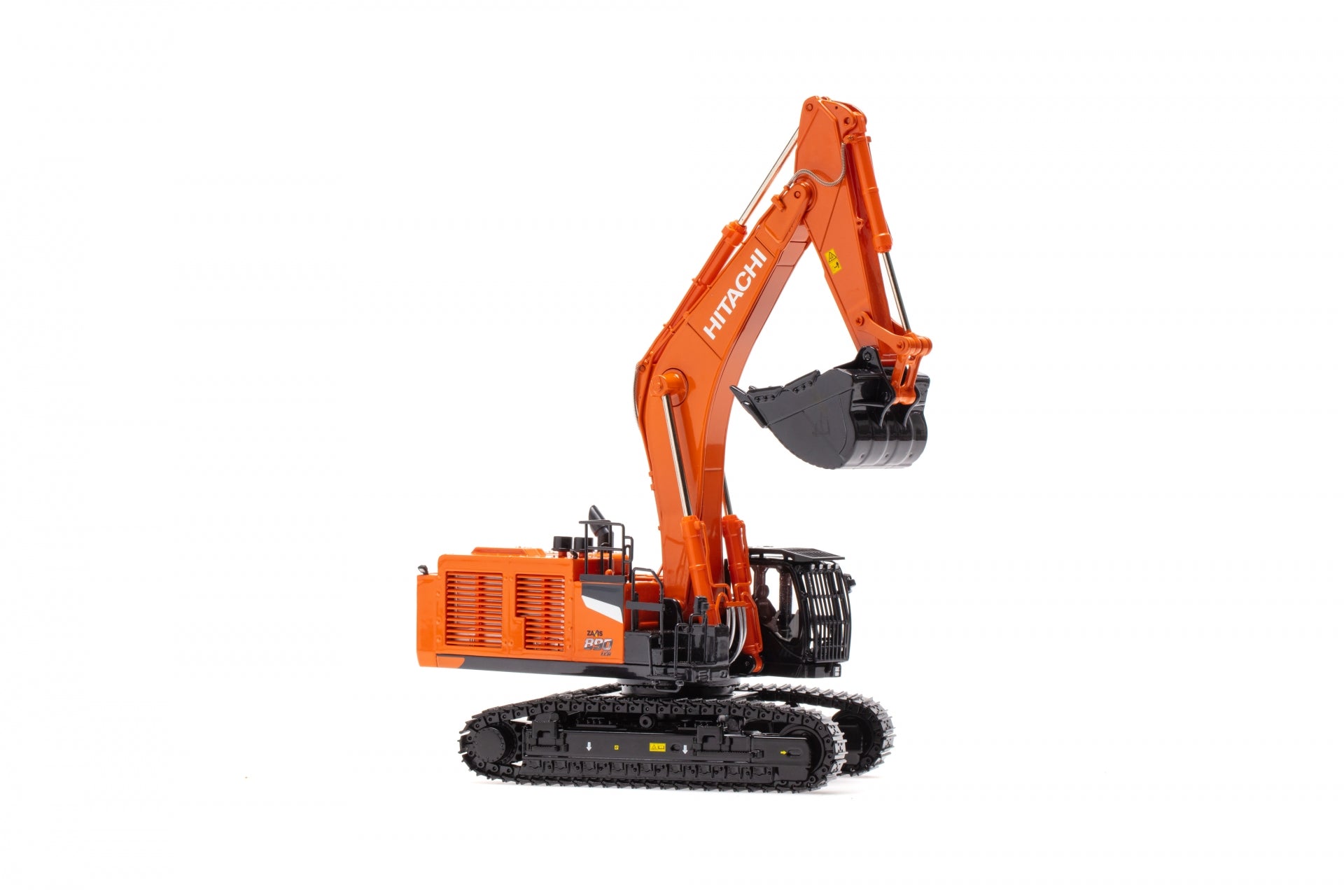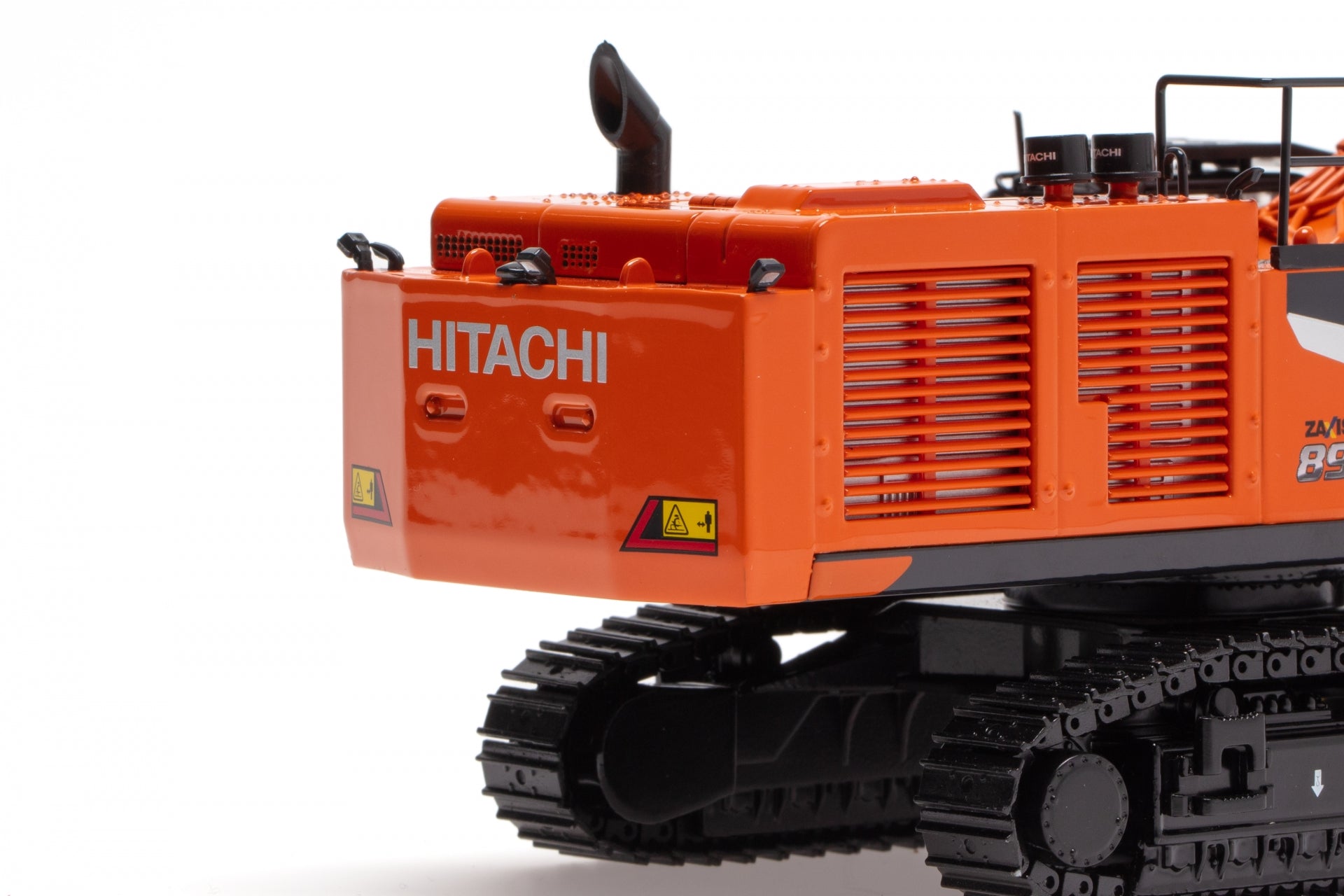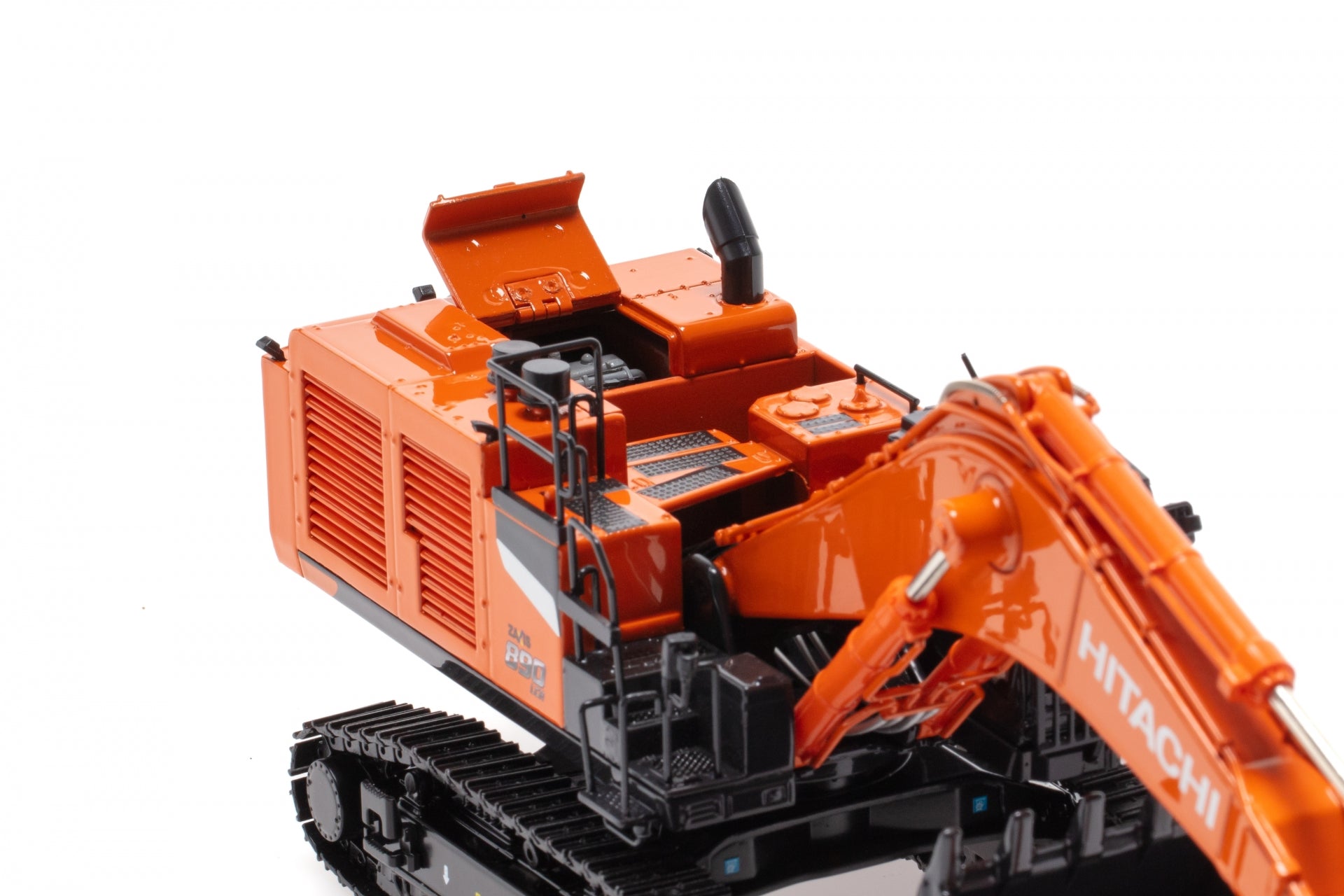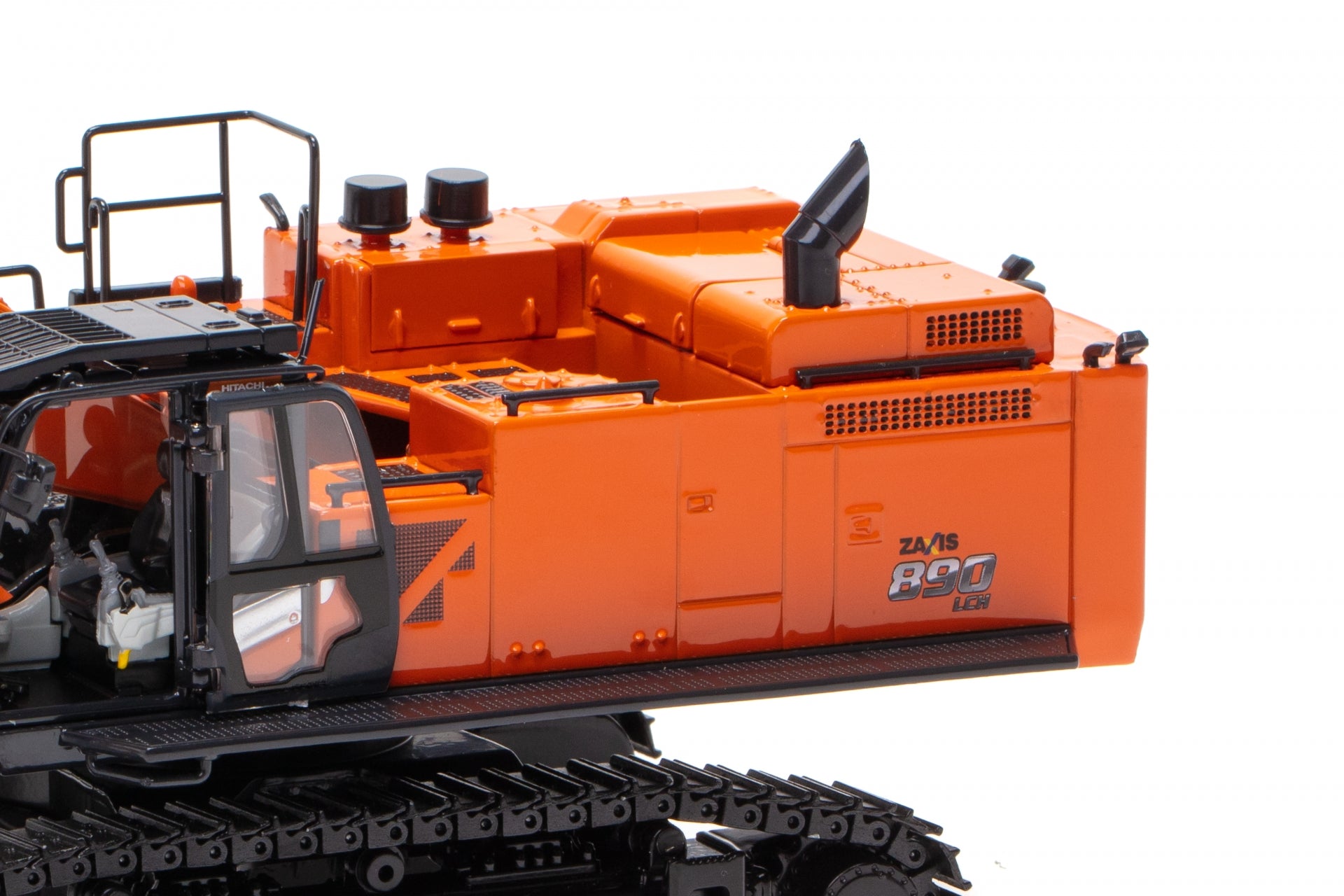 Scale ZX890LCH-7 Hydraulic excavator
---
Scale ZX890LCH-7 Hydraulic excavator
The ZX890LCH-7 tracked excavator is a long-awaited replacement for the original ZX870 model produced over 10 years ago. The updated design has been accurately captured by TMC Scalemodels, down to the smallest of details.
The configuration consists of a 7.1 m BE boom with 2.95 m BE arm and toothed bucket with raised metal hydraulic lines and armoured flexible hoses adding to the realism. The movement of the cylinders is smooth, with plenty of resistance allowing the boom to remain in the chosen position with the range of movement captured convincingly. The tracked undercarriage is fitted with double-grouser pads with the lower roller details integrated into the track frame castings. Access steps have been added to the track frames and the final drive covers have raised bolt fixing details.
The main body has a fixed counterweight with metal safety railings and a side service platform which has a perforated walkway. Unlike its predecessor, the cabin has a fully opening door with an excellent array of detail, from the driver's hand and foot controls, side console and seat to the hydraulic cut-off safety lever. External cabin details include the radio antenna, roof and front window debris screens and integrated work lights, complete with silver finished lenses. There is a hinged engine cover that can be lifted to reveal parts of the engine bay while the silver finished radiator panels, complete with textured surface can be seen behind the slotted side panels.
Scale 1:50